It's been a little bit more than three months. Congrats -- you're finally allowed outside! You got your haircut, nails done, and maybe even splurged on a nice patio dinner.

It's a beautiful summer in the city, so it's the perfect time to take capture engagement photos, update your LinkedIn headshots, and cuddle up close with your little one(s) for a picture before they grow even taller. 

But this is the *new* normal, not the *normal* normal, so here's a list of some of my favorite (social-distancing-capable) places to bring my clients for photo sessions around the city, along with some photography and planning tips, as well as ways to combine some of these locations together. 
Some things I've learned . . .
If you like natural light, the best time to take photos is in the hours after sunrise and before sunset
This can't be more true than out by the lake, where there isn't much shade to soften the harsh midday sun, which casts unflattering shadows and makes it difficult not to squint at the camera. 
The Chicago lakefront is THE place for environmental photos, but not always for headshots. Depending on your hair type, those windy city gusts can really get in your way. Not to fear though, for everything wider than head and shoulders shots, you can't see a hair or two out of place. 
1. Northwestern University Lakefill
If you're up in the North suburbs, you don't need to travel downtown to get an amazing view of the skyline.

Here's a tip if you're taking your own photos with a DSLR: Back up as far as you can, and zoom in as much as you can. The change in perspective will make the city look much bigger and closer.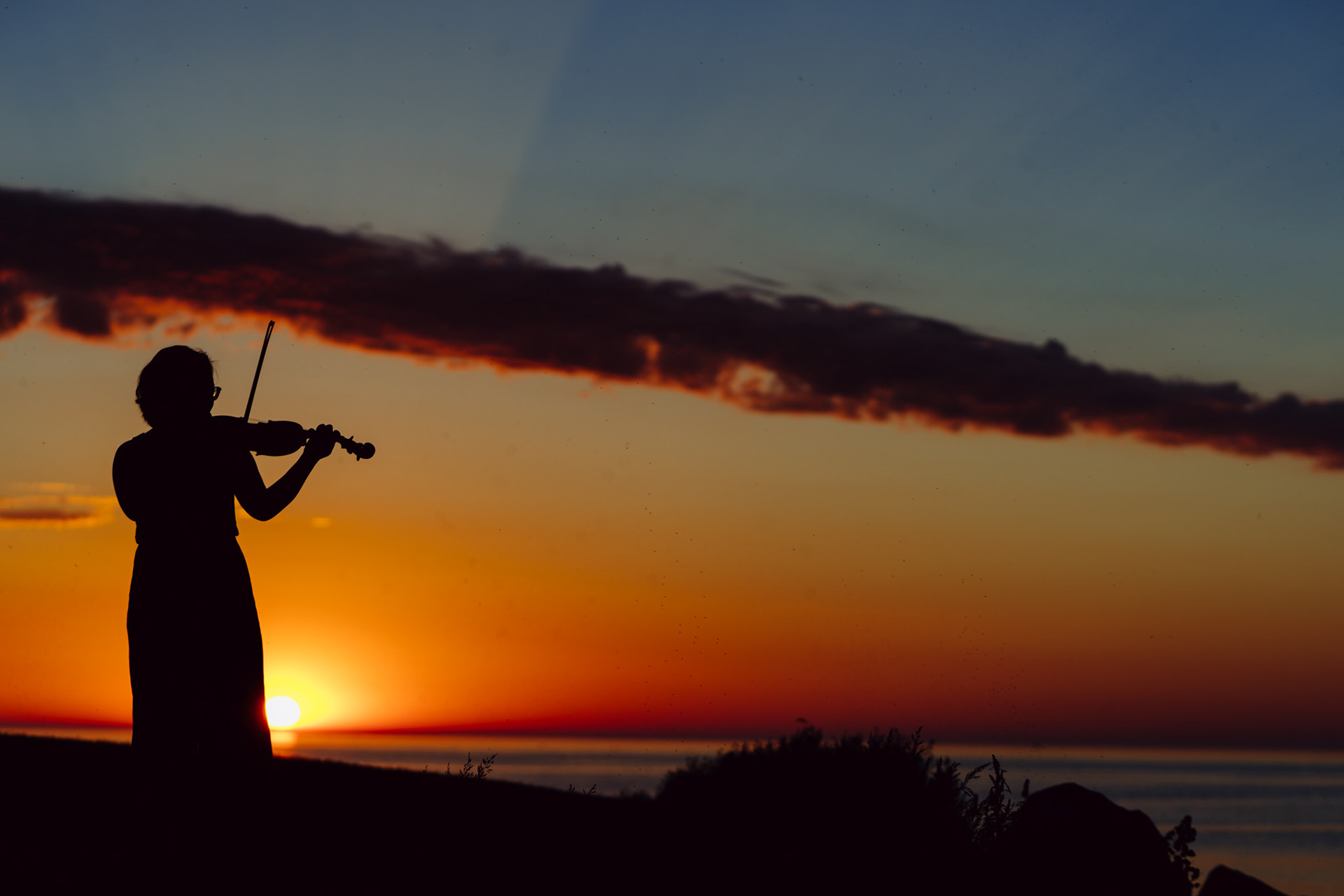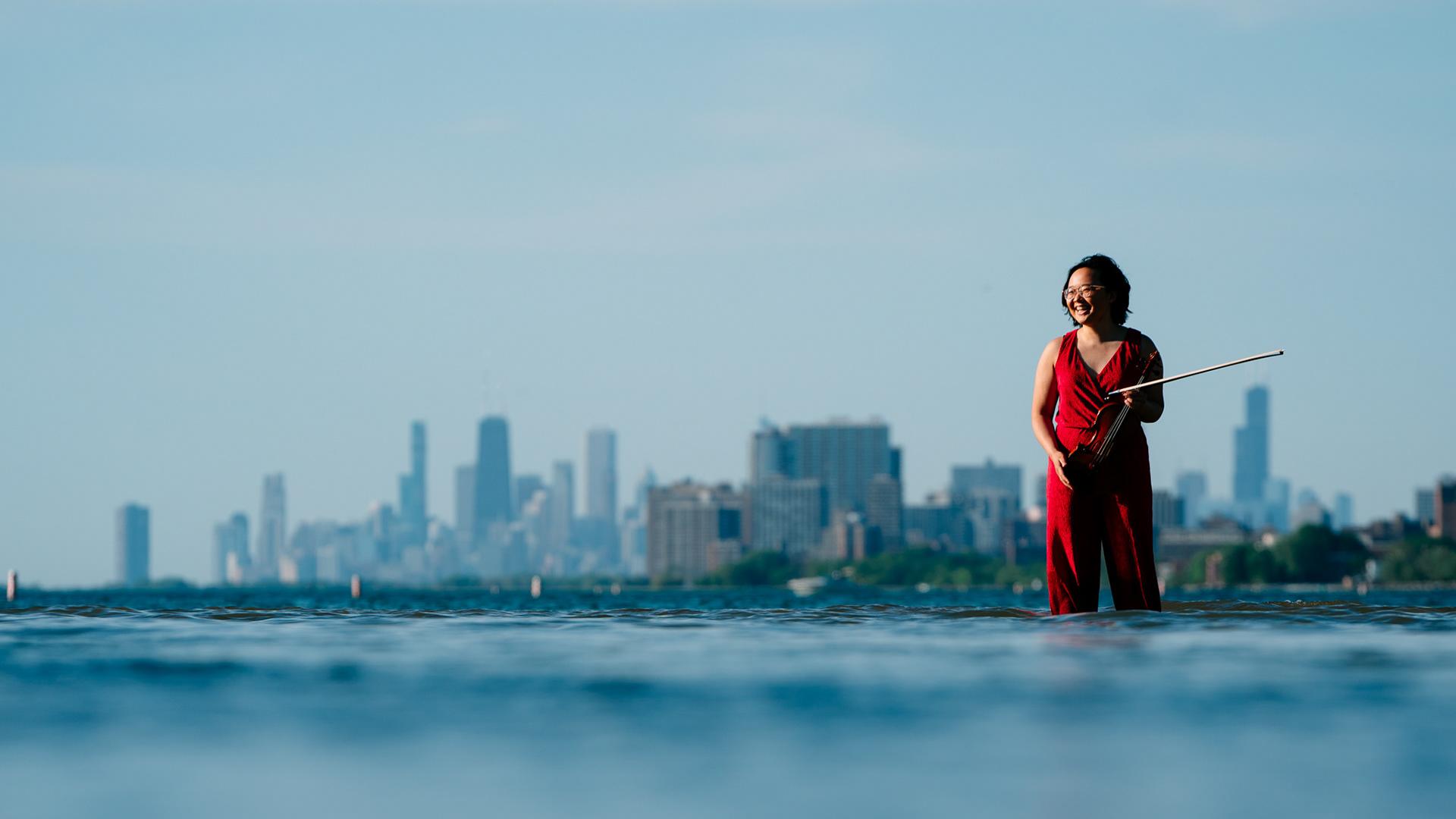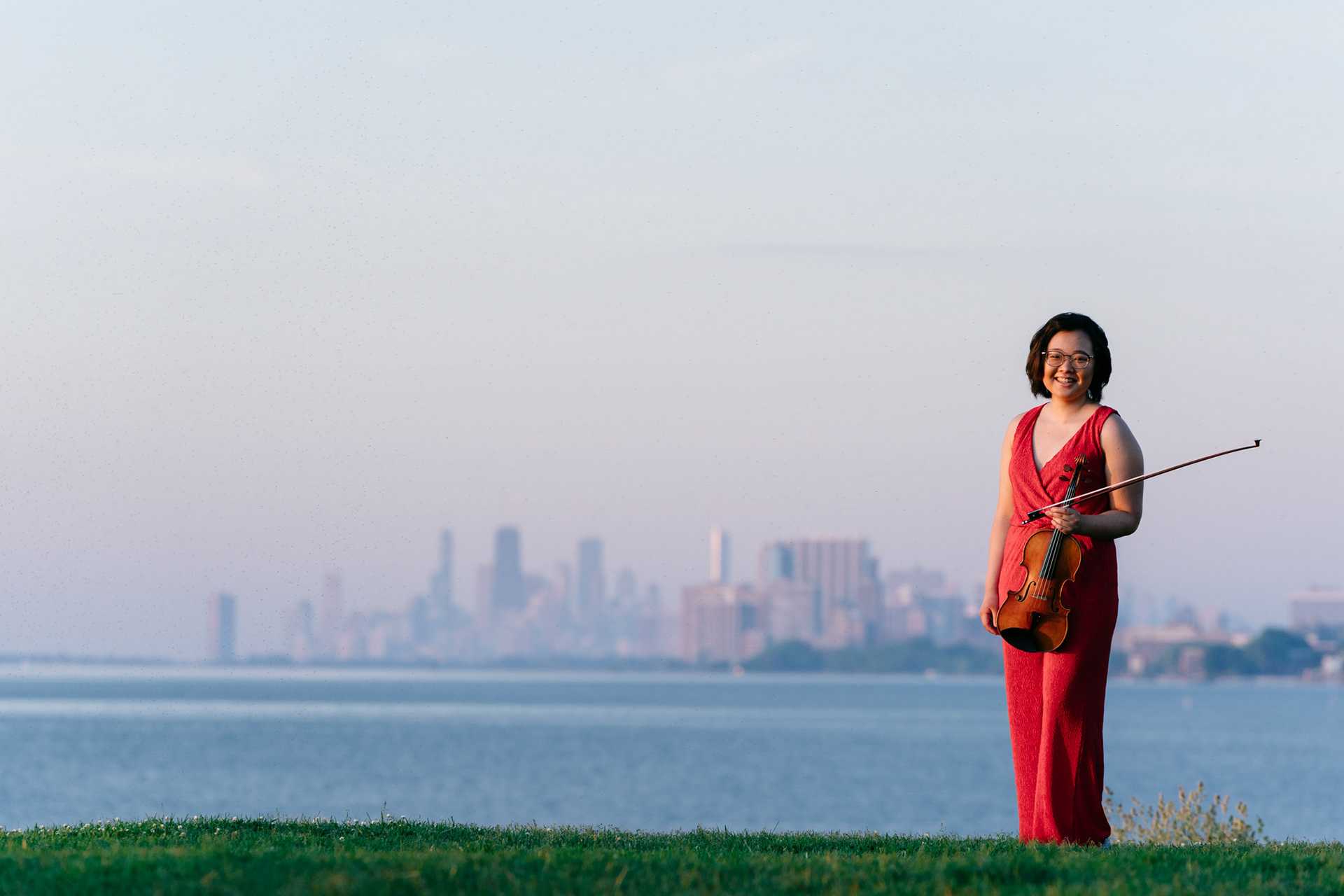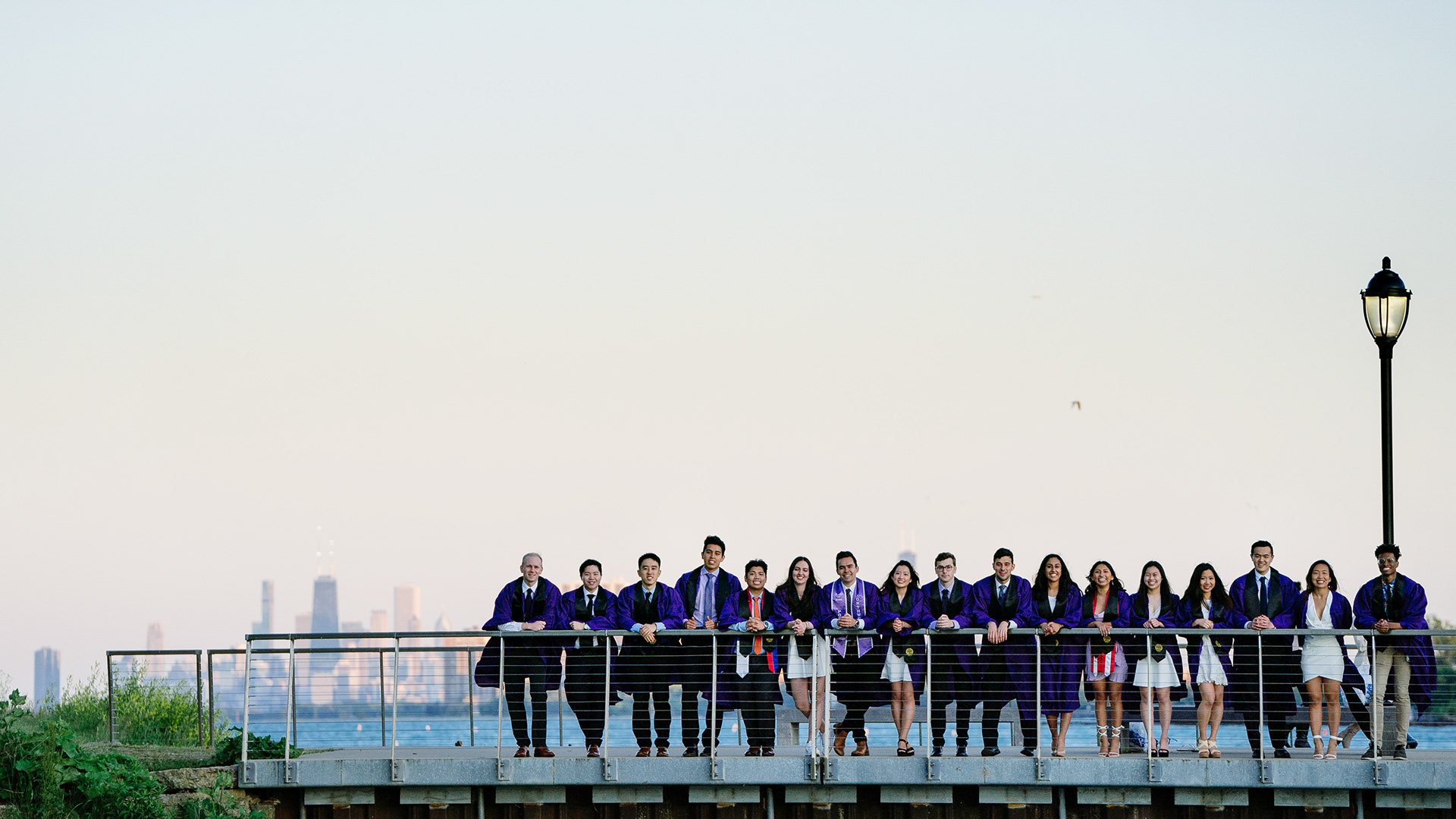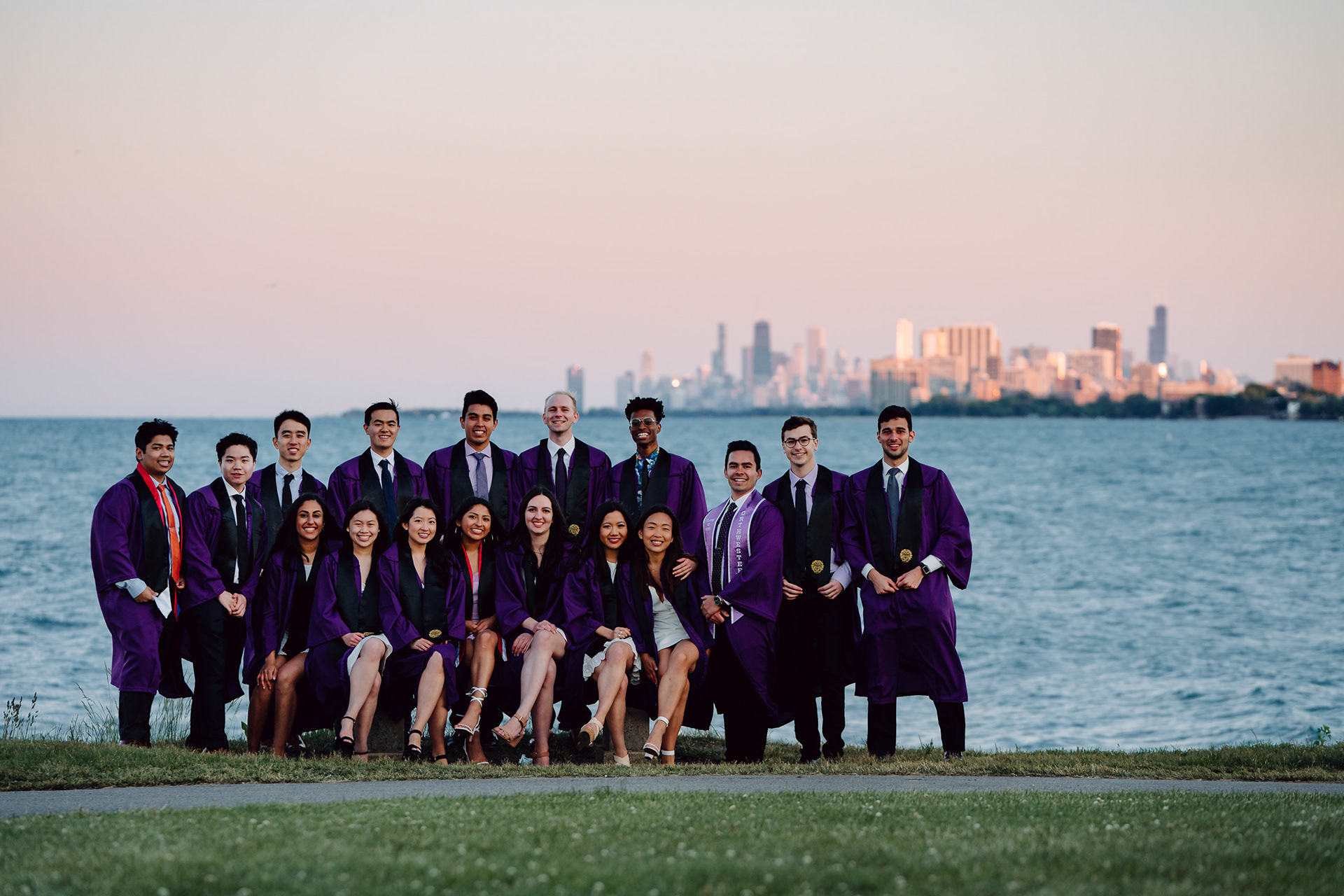 2. Montrose Harbor & Beach
​​​​​​​
This spot is incredibly underrated, so don't tell everyone about it! It's a great place for getting skyline shots within the city without dealing with crowds, but most importantly, you can always find FREE parking (crazy, I know). The concrete path, forest area, and rocky shoreline offer a variety of scenery to choose from.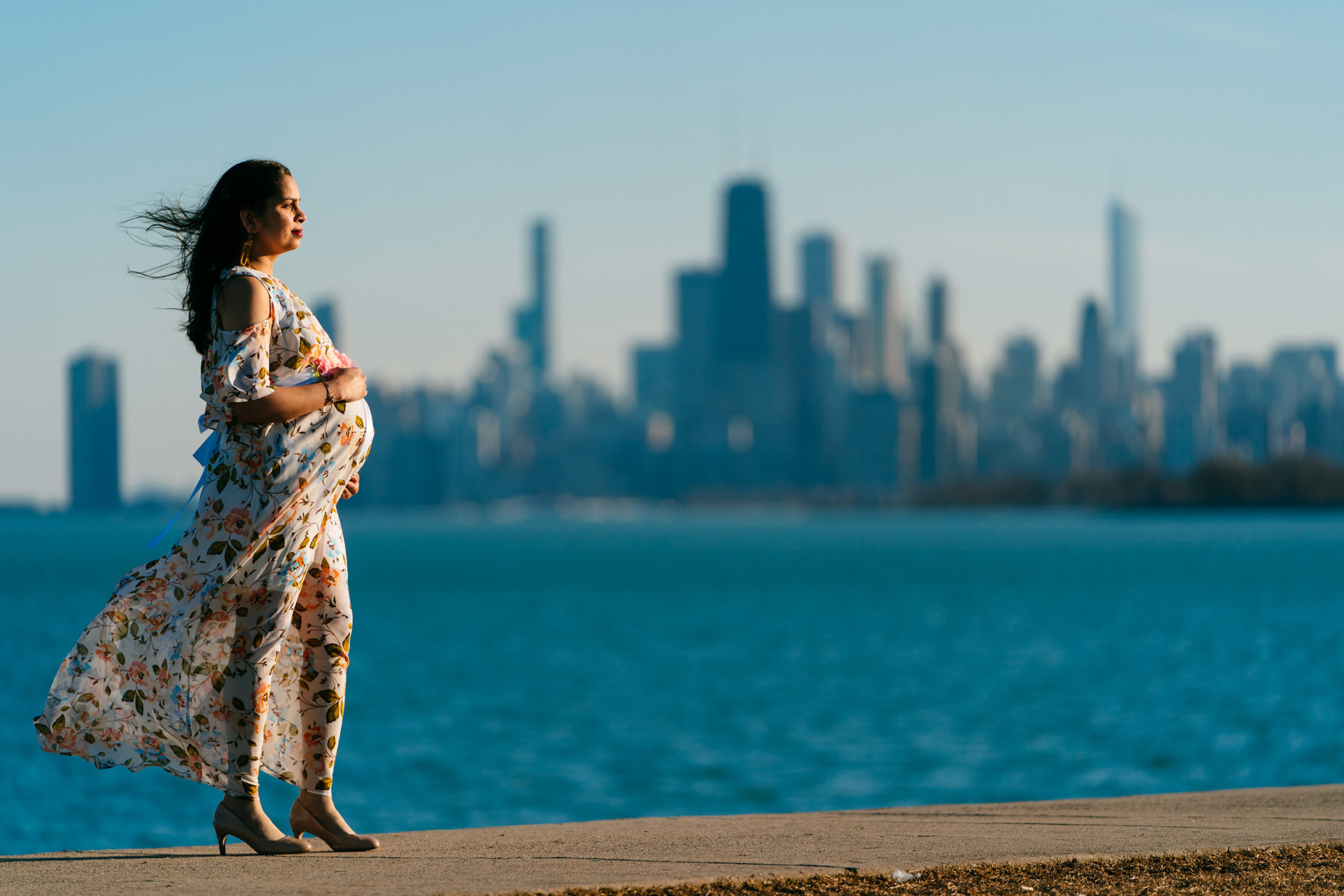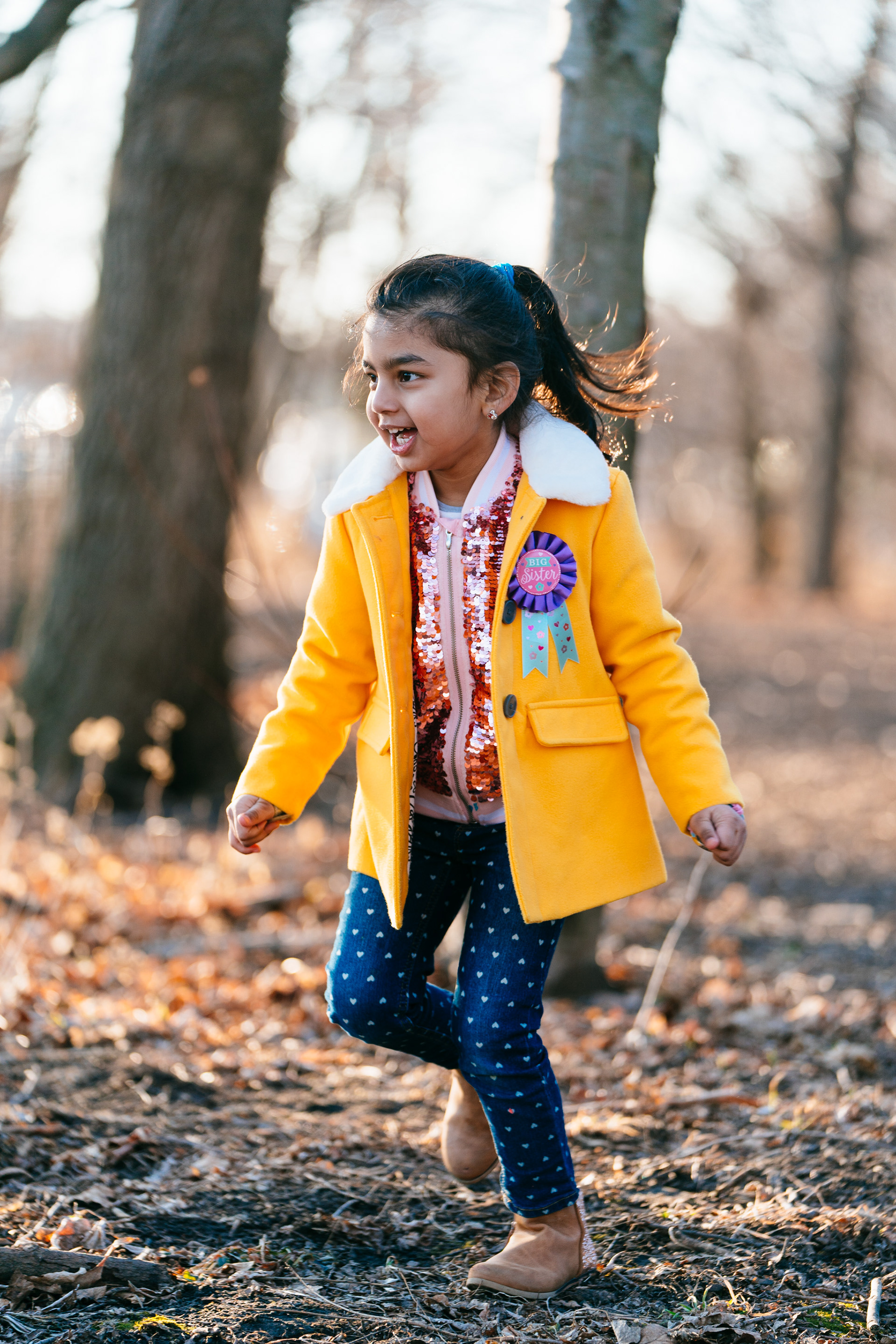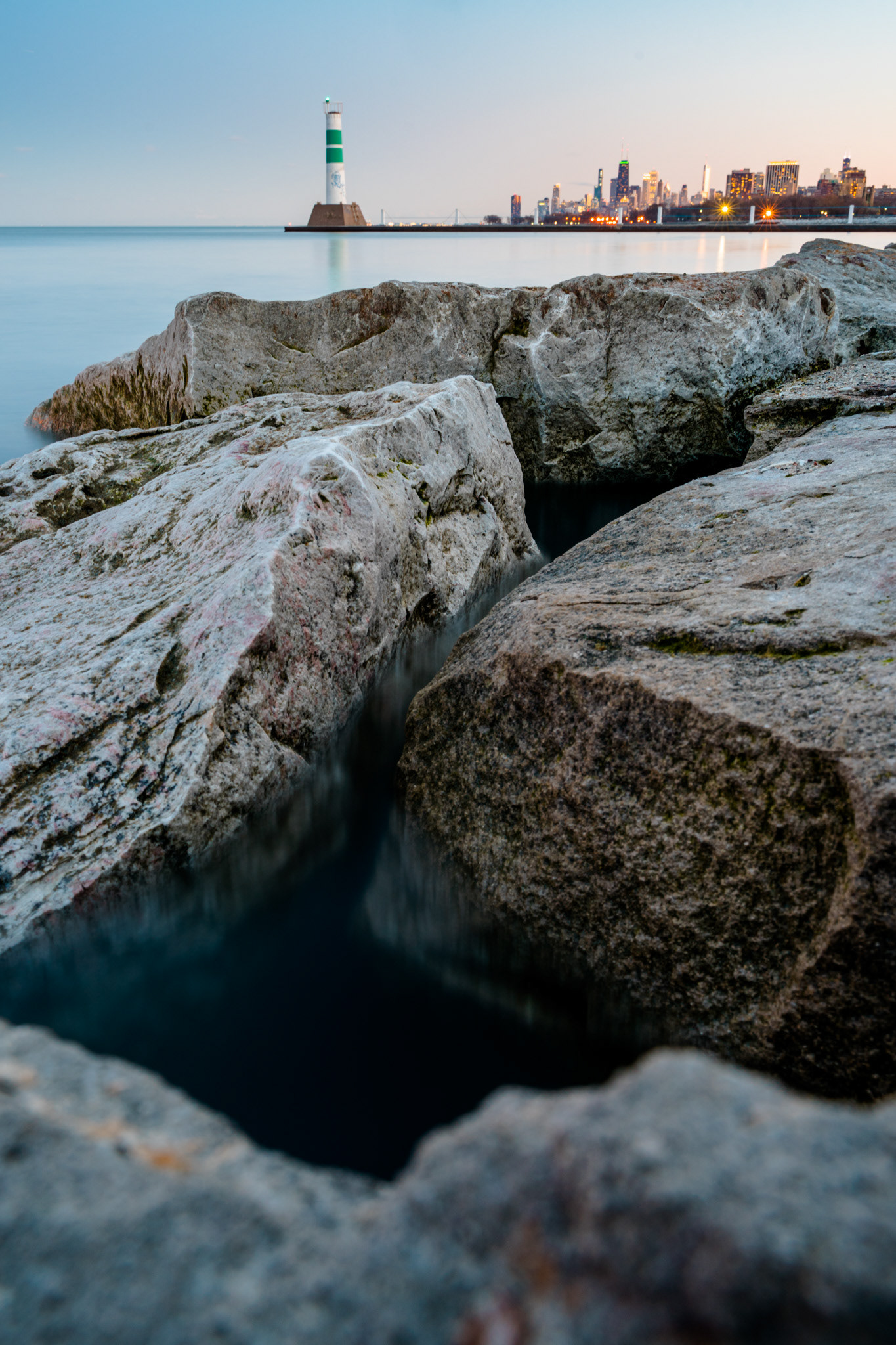 3. Signal of Peace Monument & Diversey Harbor
These two locations are just a short walk across Lake Shore Drive from each other. The Lake Michigan side features a gorgeous view of the skyline as the sun sets (golden hour), and the harbor lights create a peaceful golden glow after the sun sets (blue hour). Combined, this is a great way to fit day and night into your session.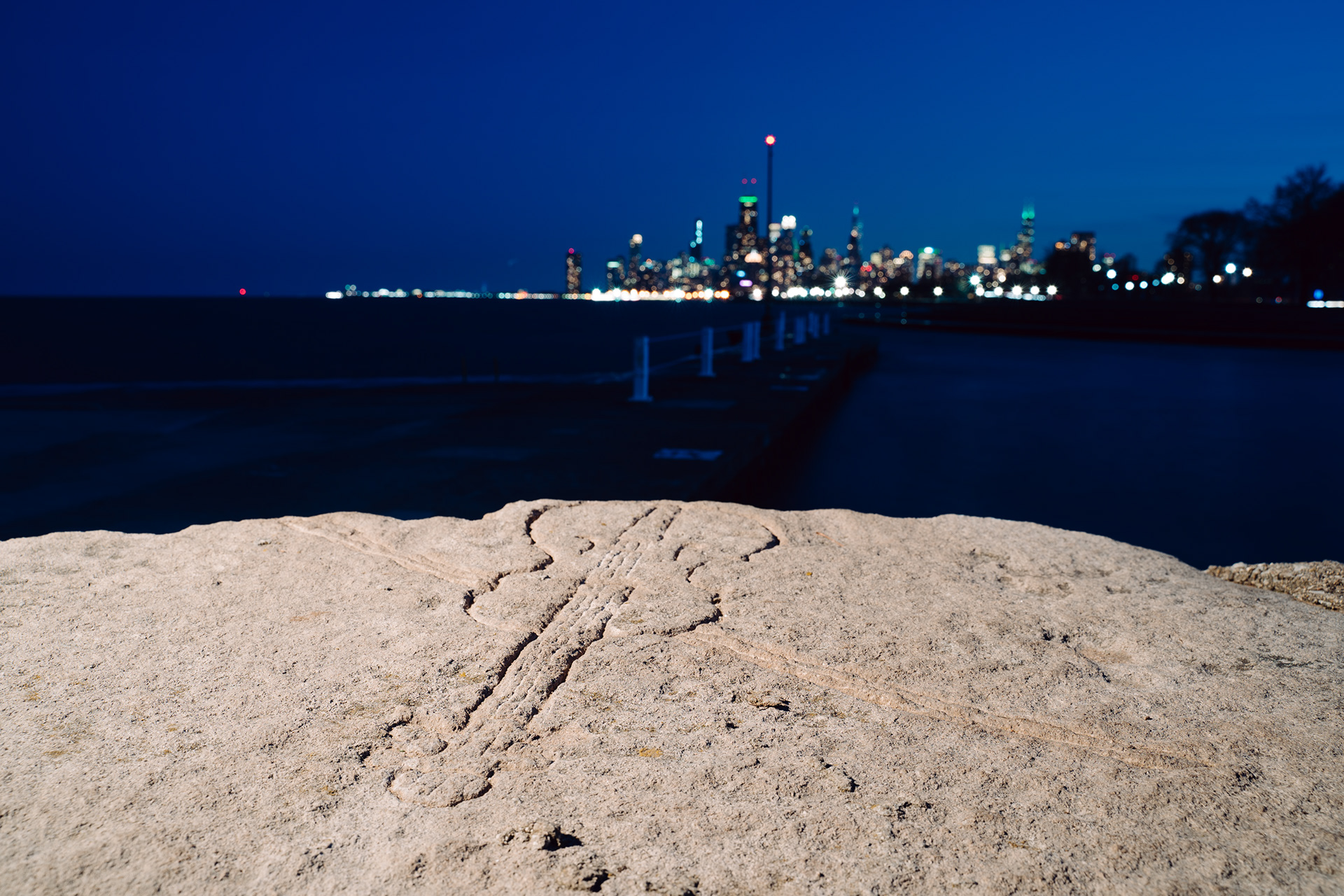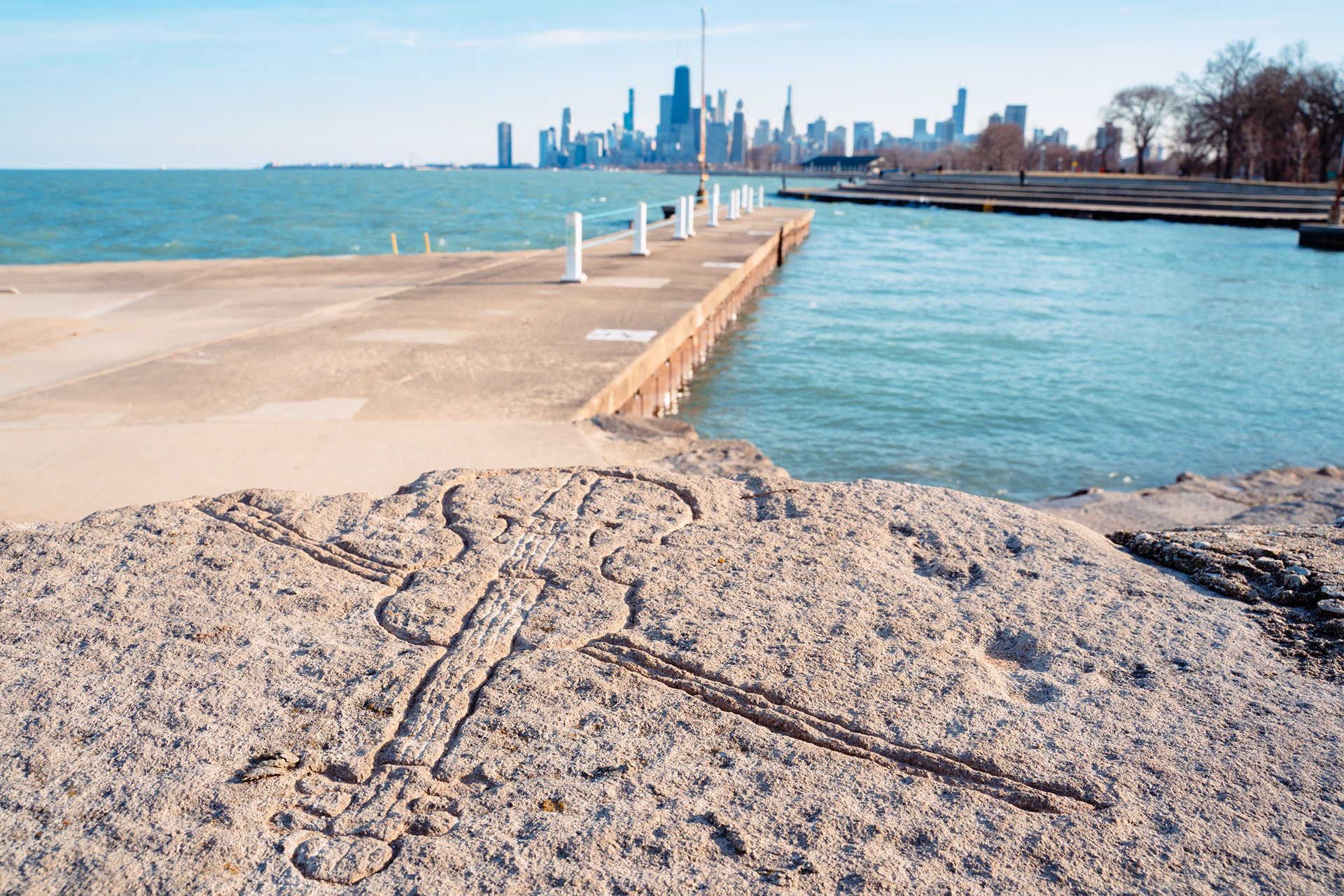 North Avenue Beach is the best place to get a totally unobstructed view of the skyline, and is a great place to pair with a variety of Lincoln Park locations (see below) in your photo session. The mile long walk from the Bridge Over South Pond to this spot is worth it for the locations you see along the way, and for the chance to combine two of the best views of the city's skyline.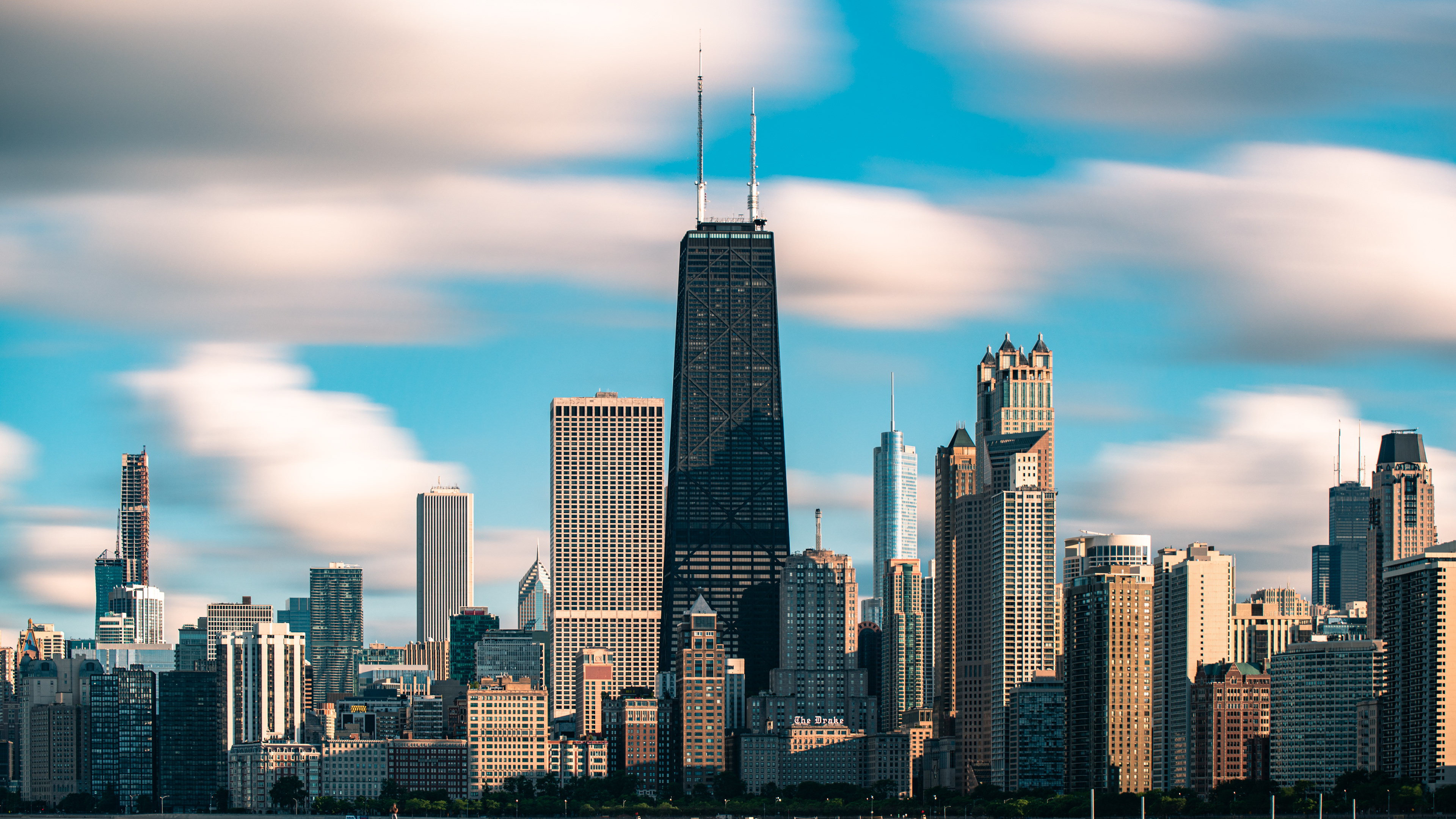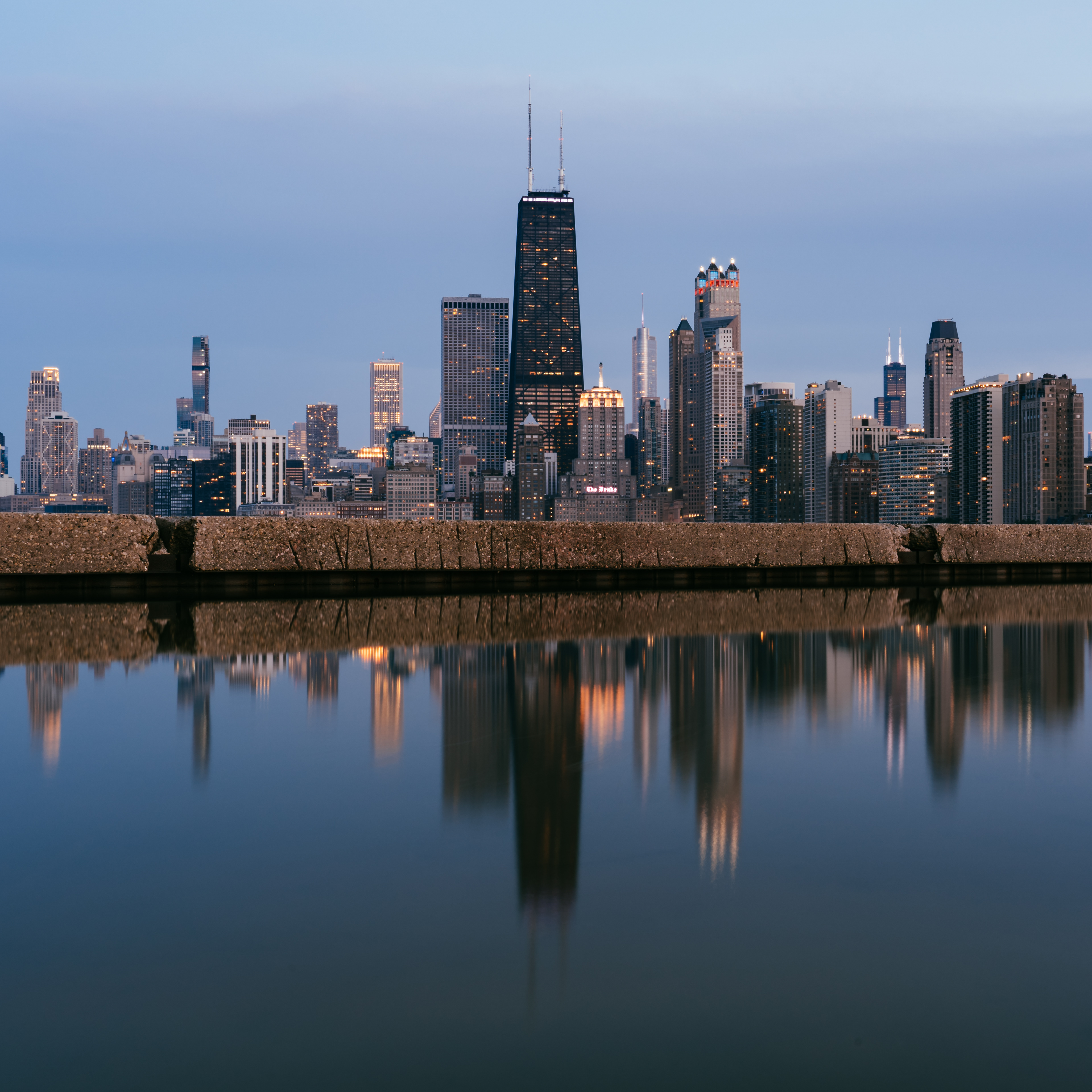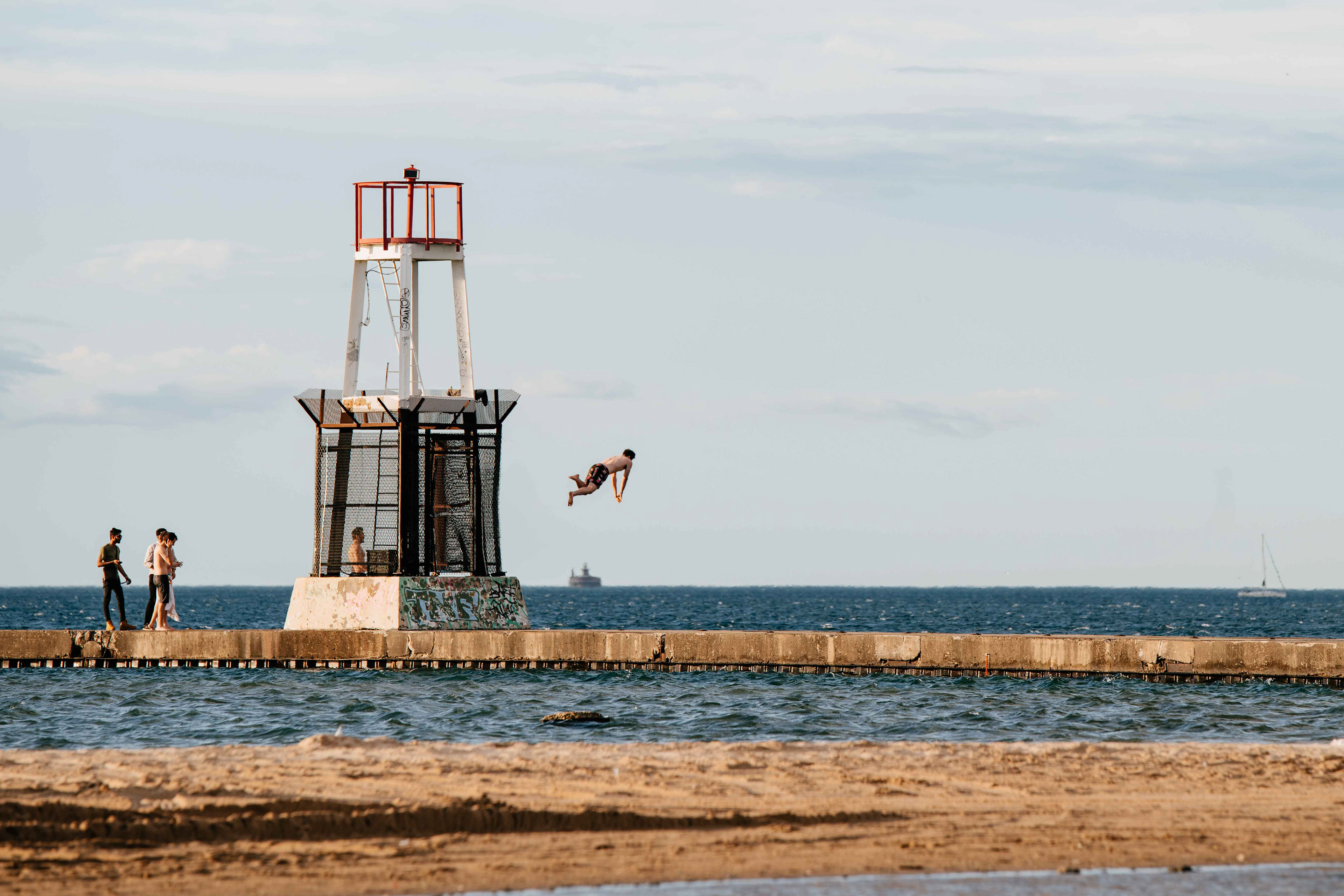 The Adler Planetarium is probably the most popular location on Chicago's lakefront. On a nice summer day, expect to see crowds of couples taking wedding and engagement photos. Even during the legendary 2019 polar vortex, when the temperature dropped to -23 degrees, photographers came here to capture the sunrise. On the other hand, this location's popularity means that it's hard to take a photo that hasn't already been posted to Pinterest a few dozen times.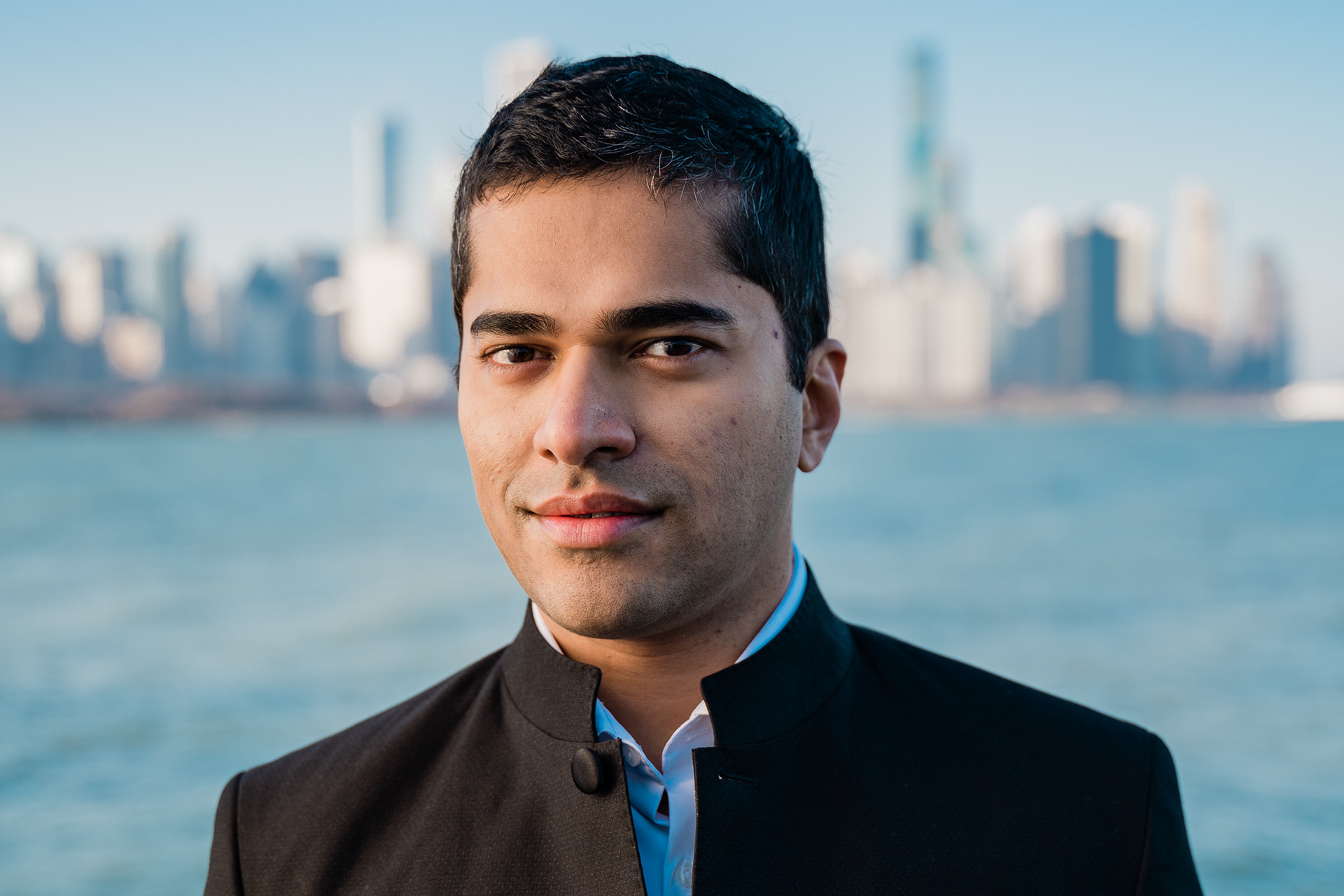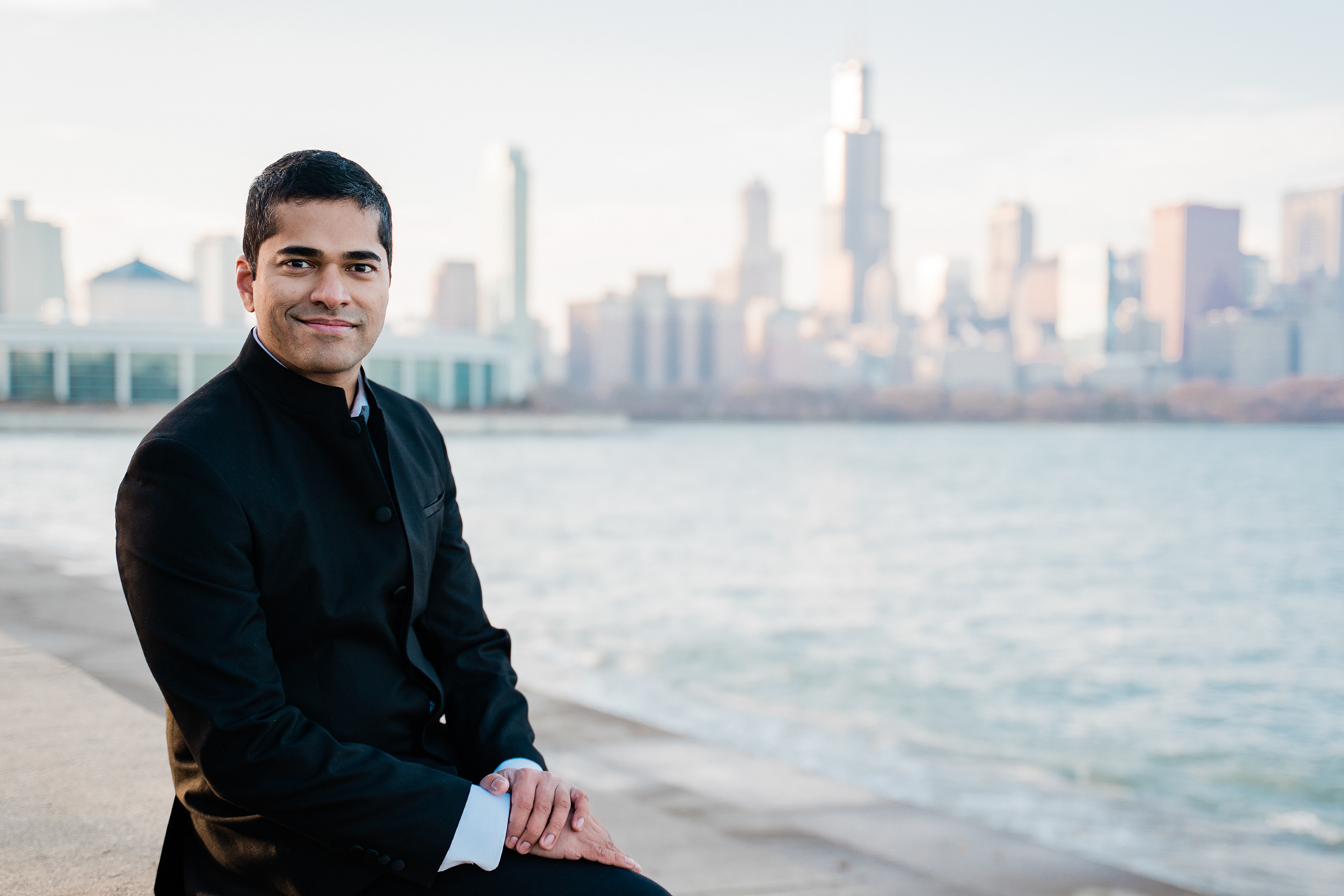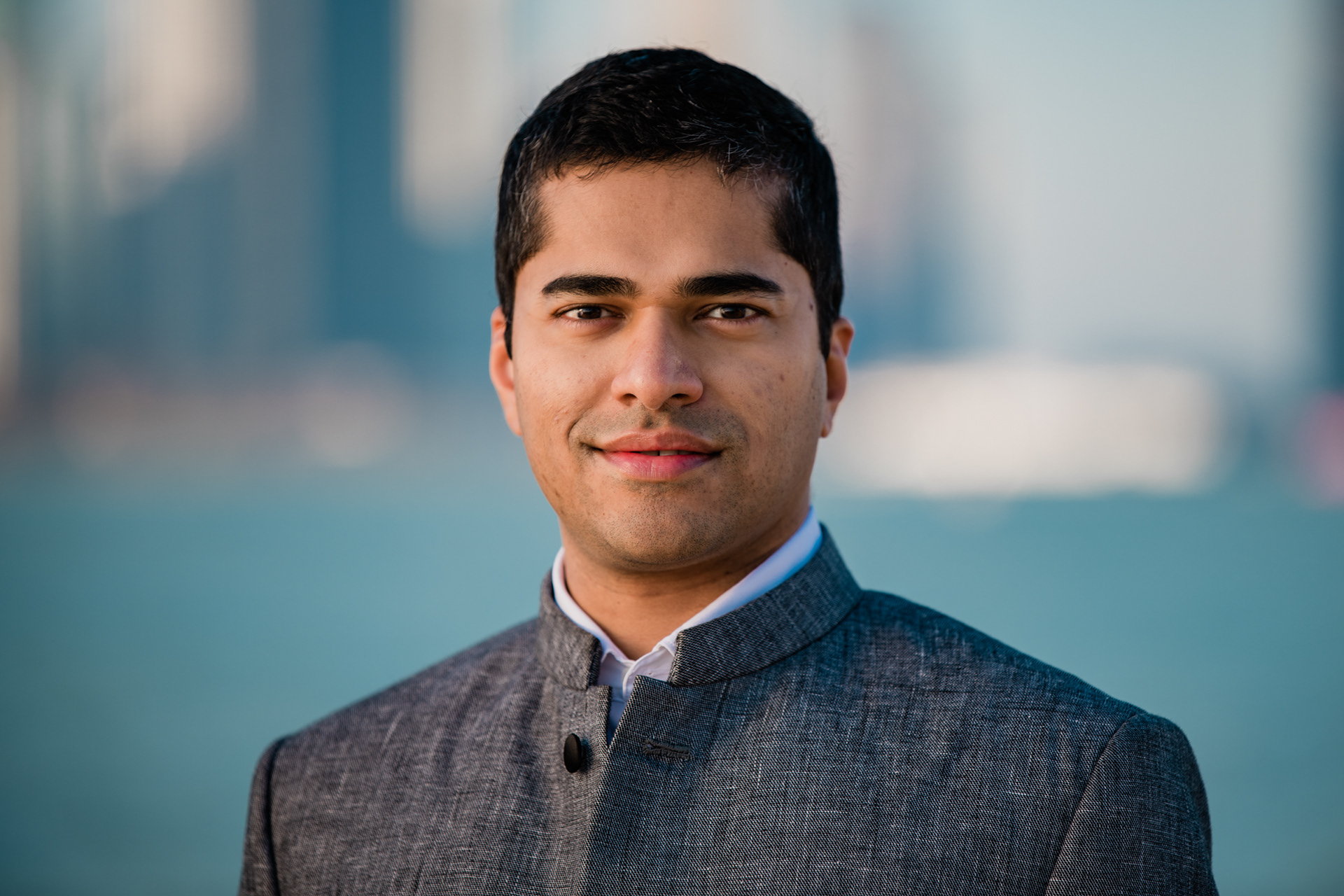 1. Lincoln Park: South Pond and Beehive
Okay, so it's almost as if the area in Lincoln Park around the South Pond and Beehive was made for photography. If there was an engagement session capital of Chicago, this would be it. In general, I try to not use the exact same location between different clients -- I want to give everyone unique photos! But, as you can see, I make an exception for the bridge over South Pond. I swear it's like they put those rocks there for posing!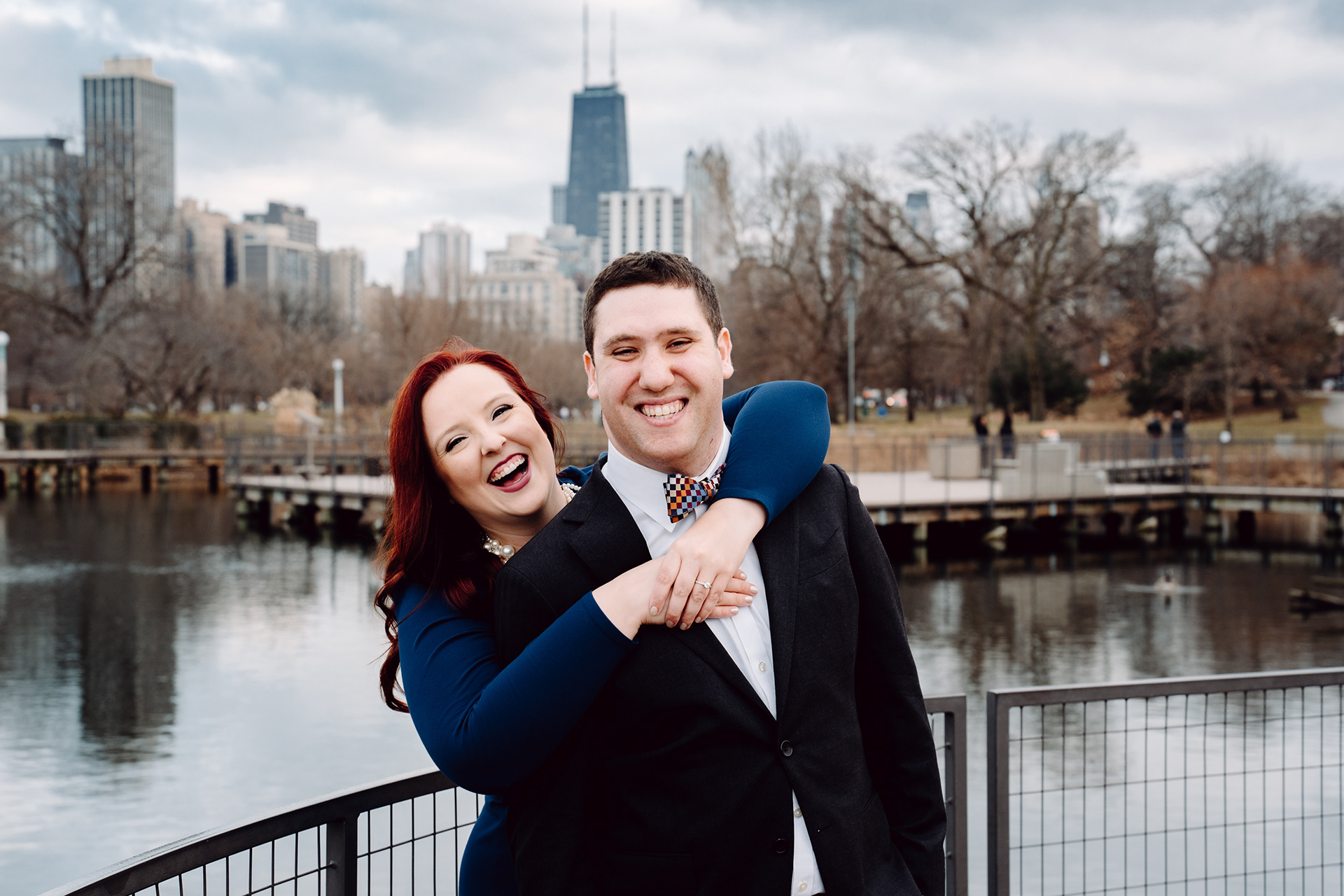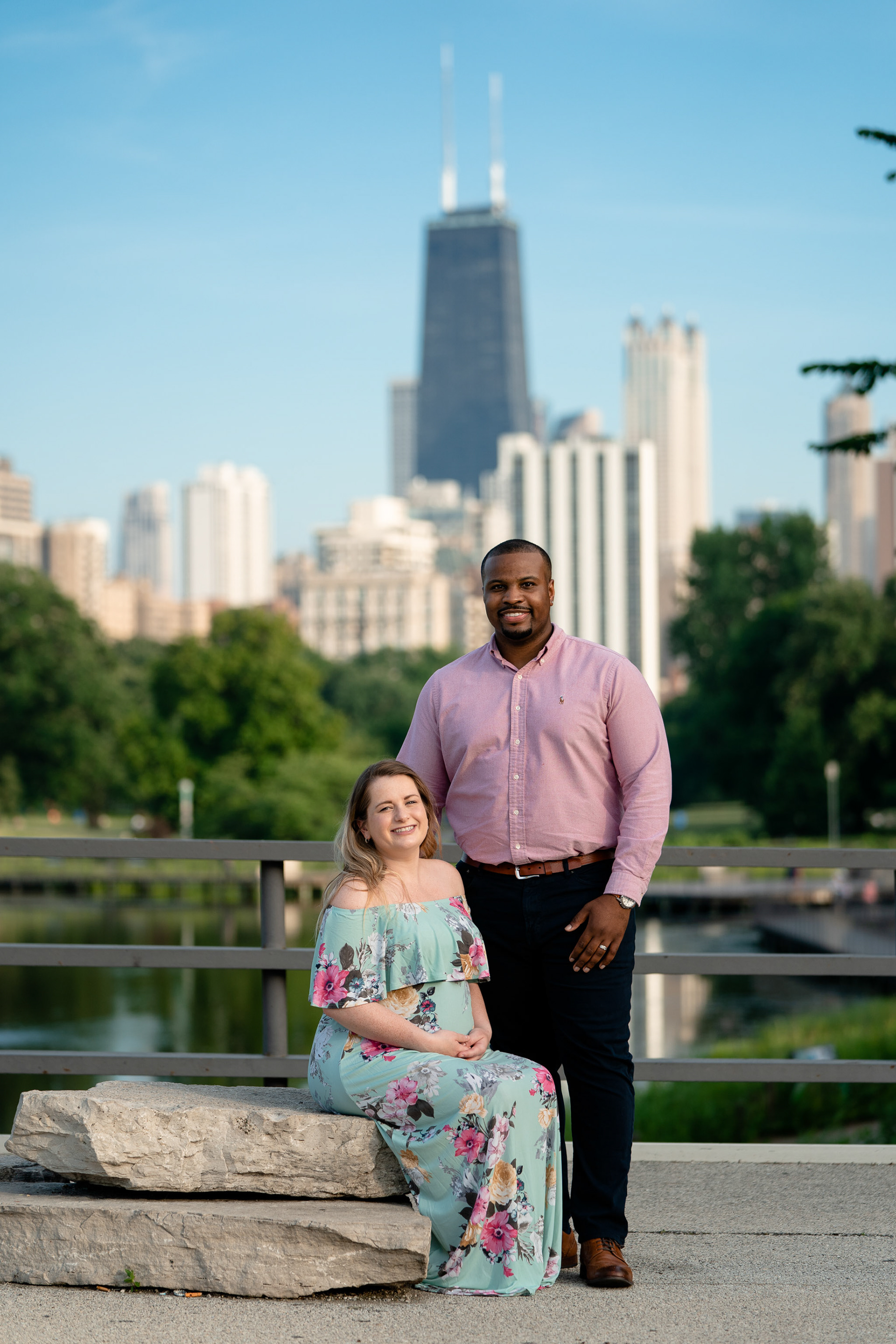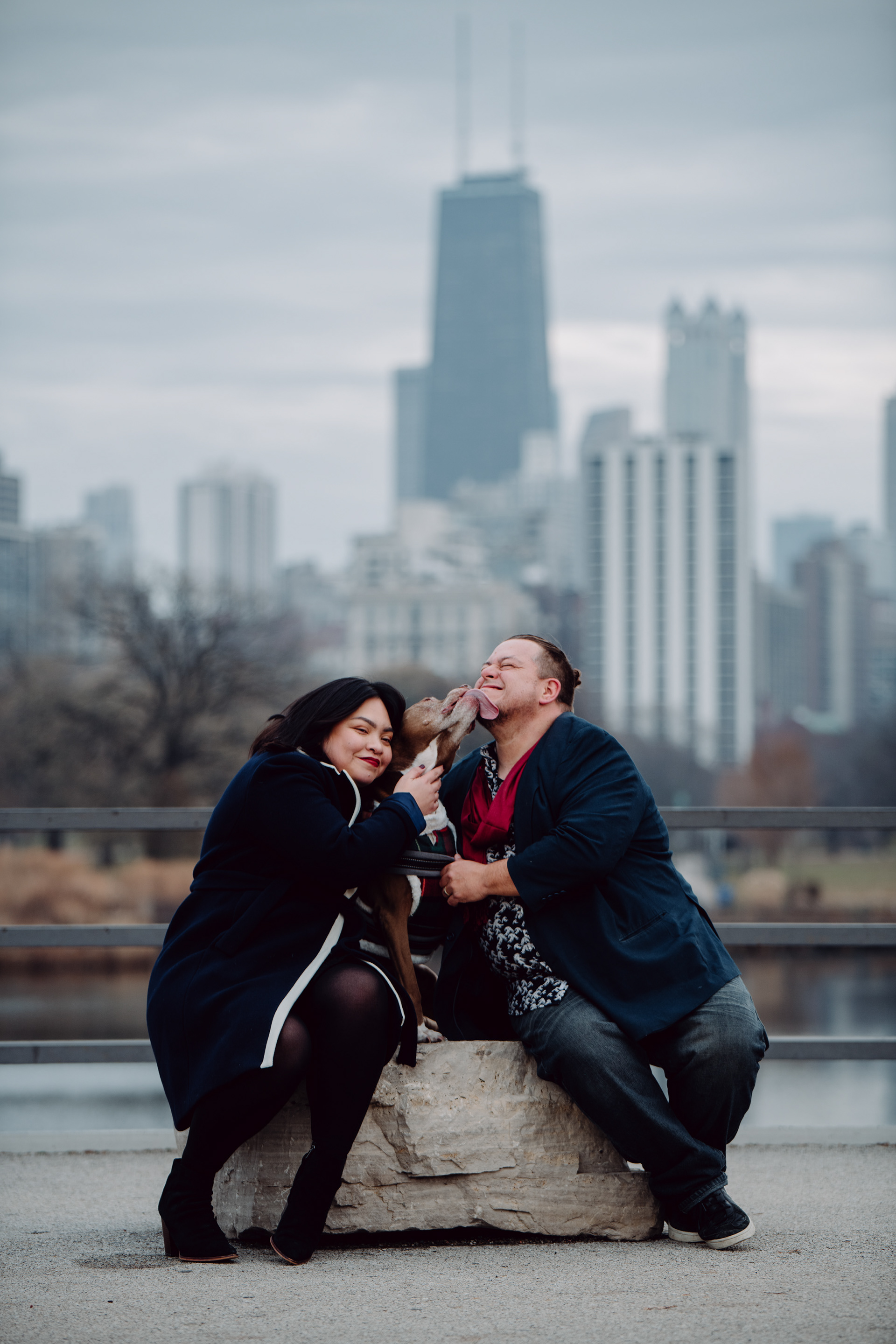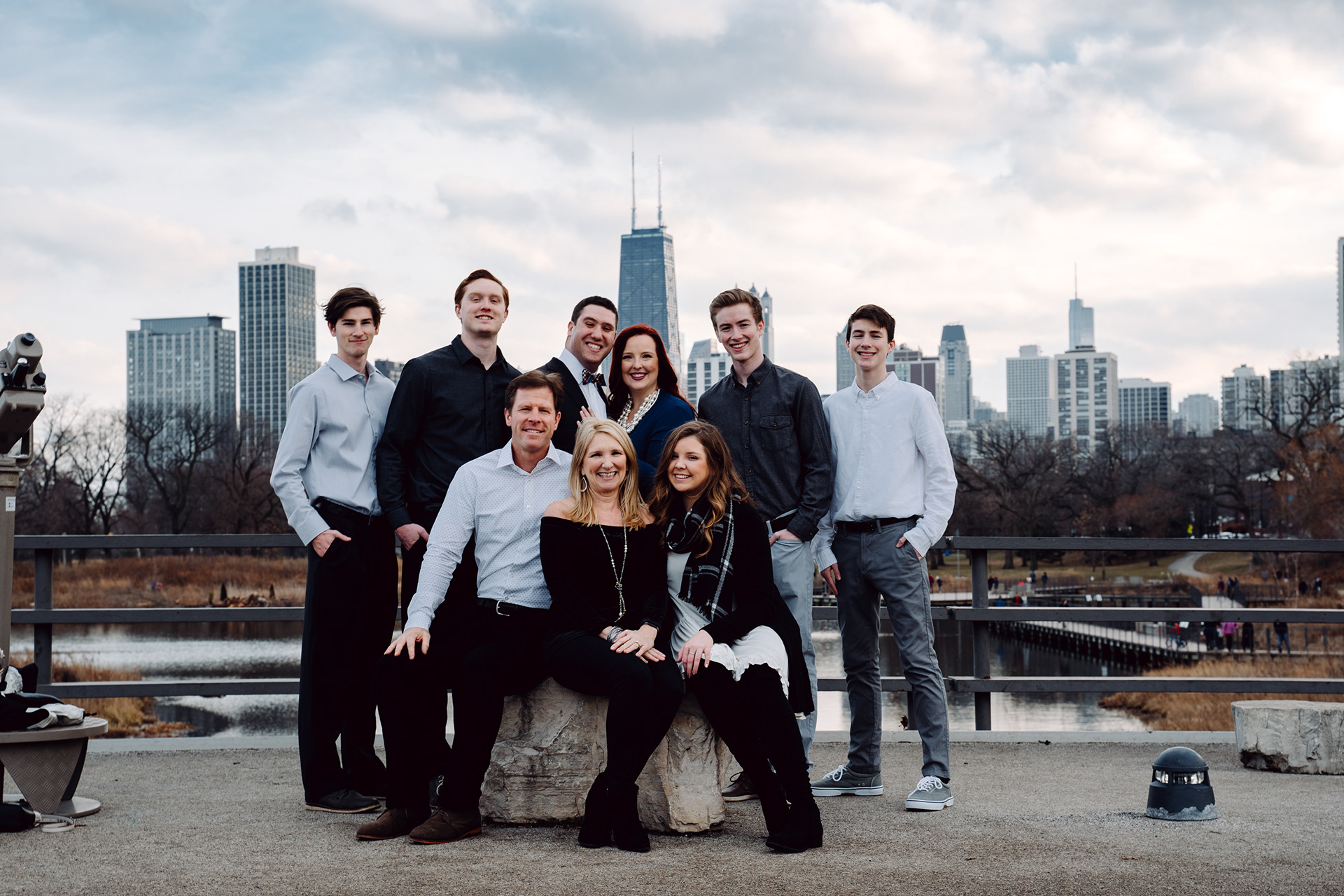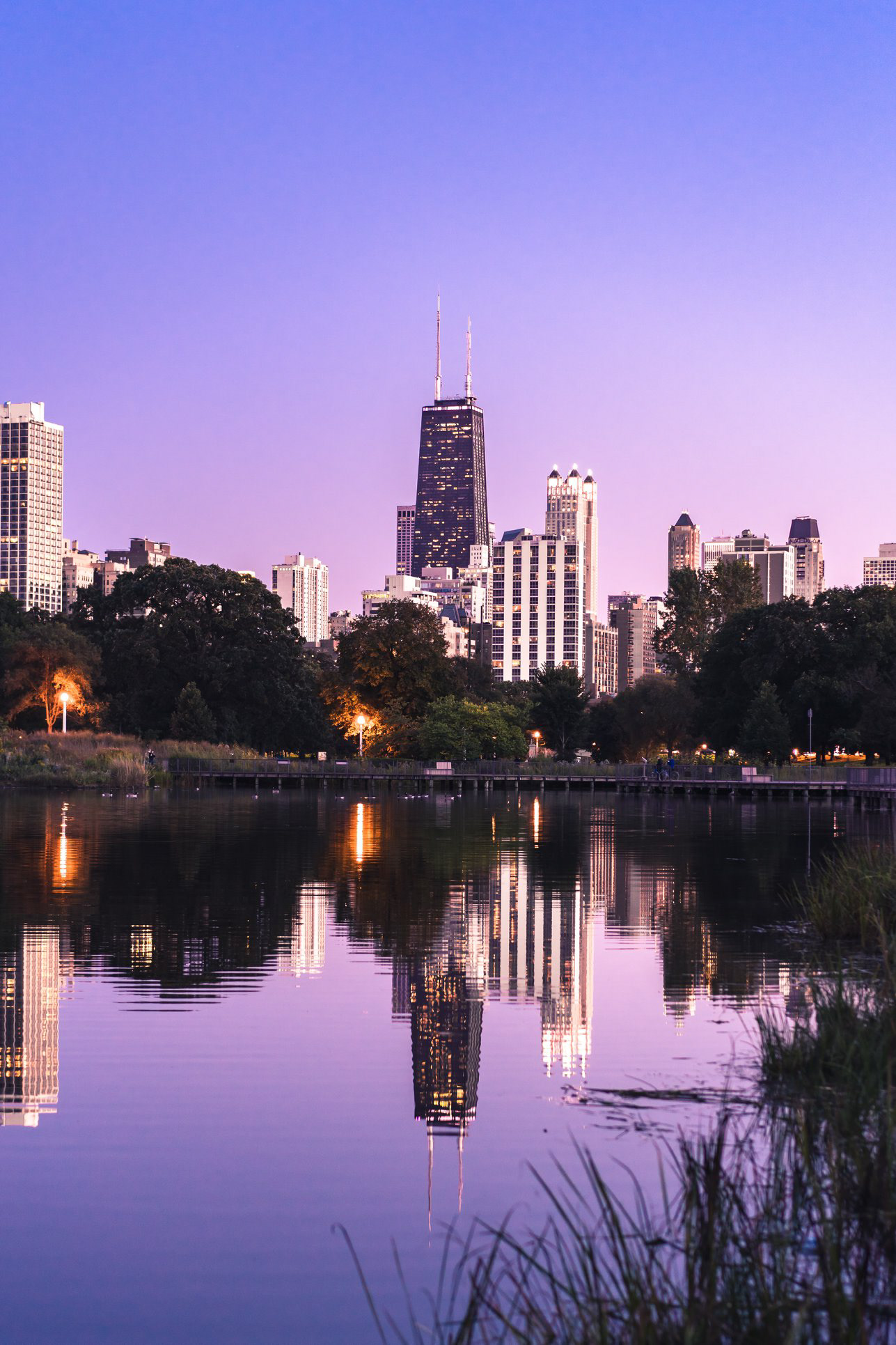 2. Lincoln Park Conservatory
The conservatory, just as almost any indoor location in Chicago requires a photo permit. During less crowded hours, like a weekday morning, it generally isn't enforced. However, it may be worth the peace of mind to get one anyways, and during busier times, the permit is requirement is strictly enforced.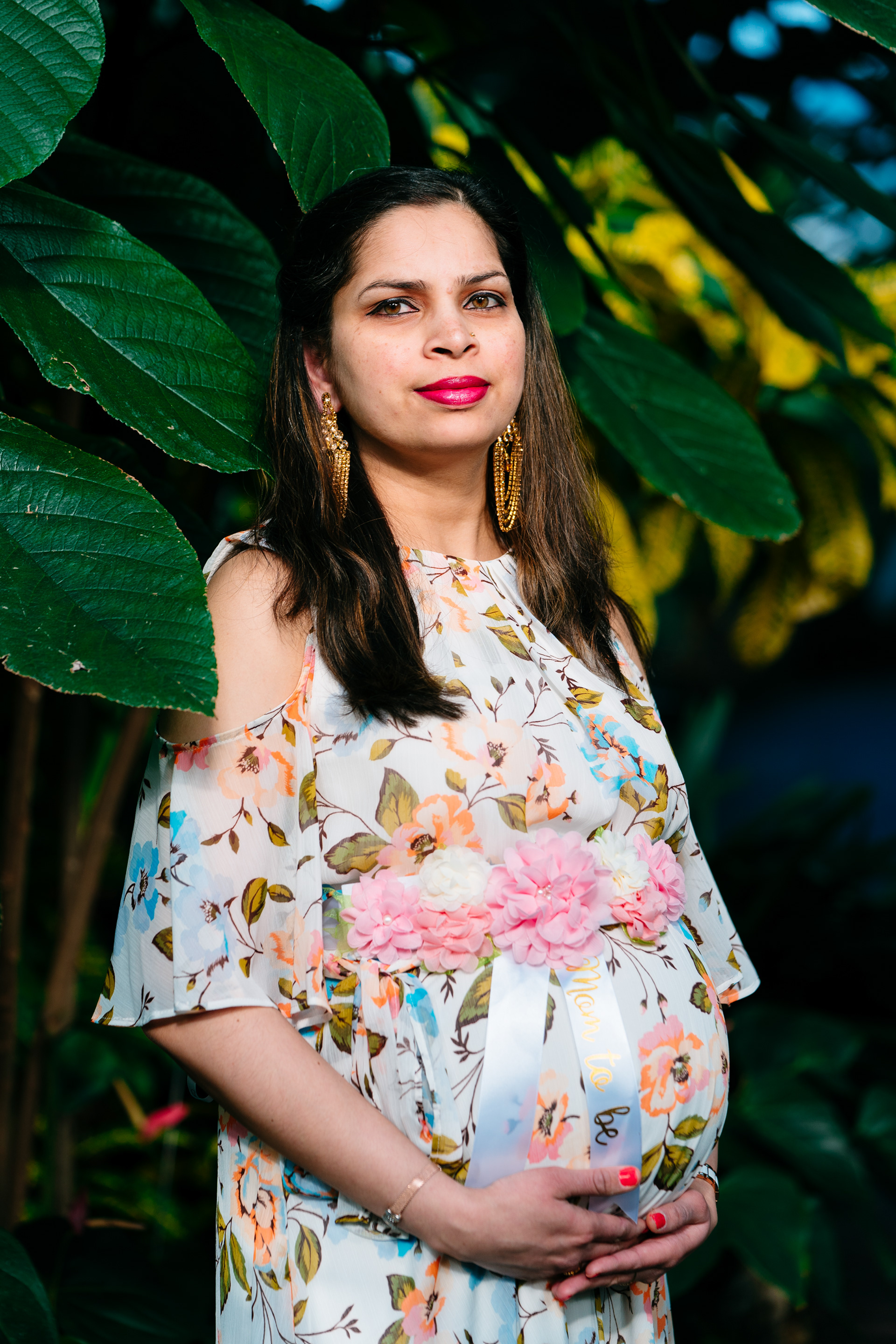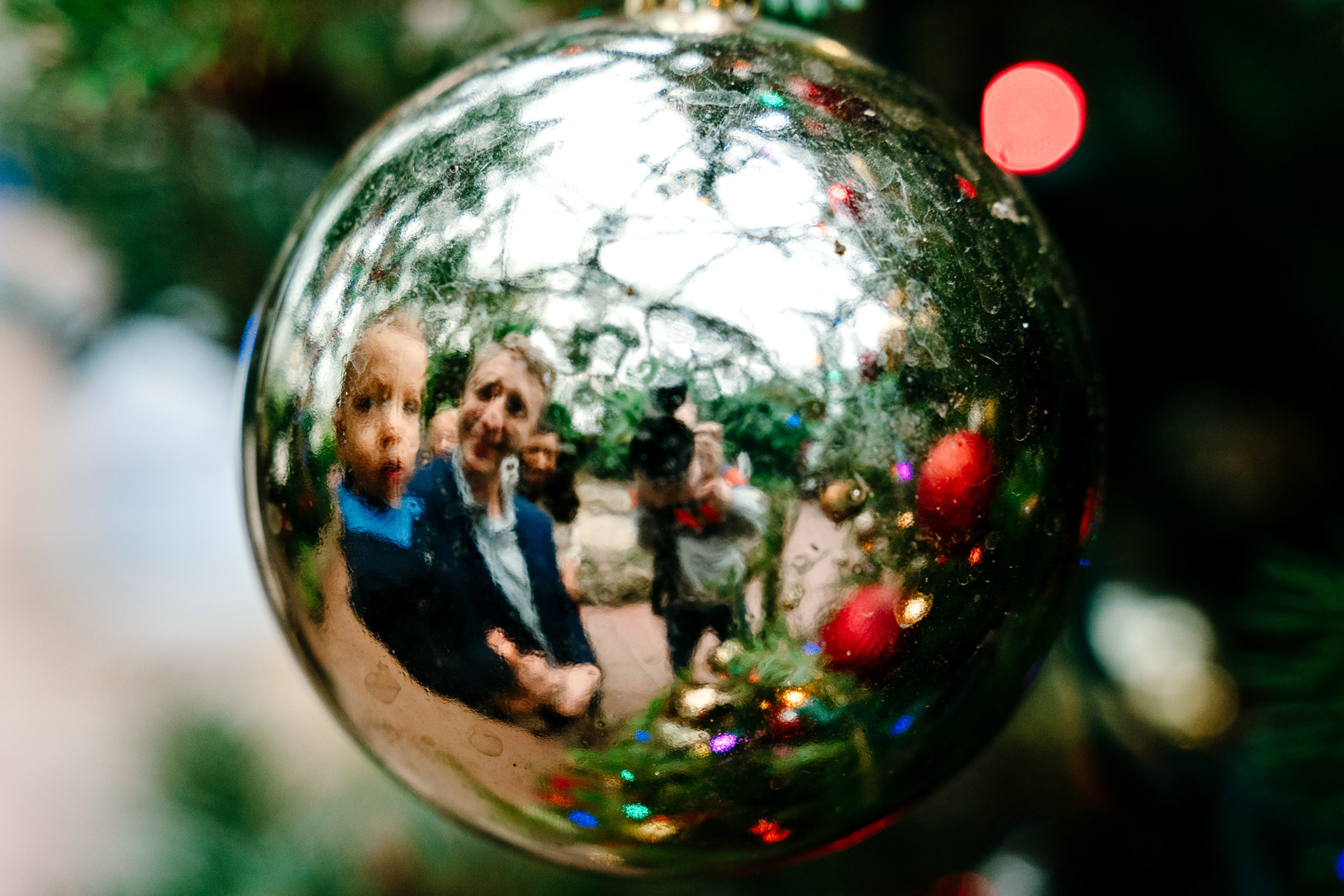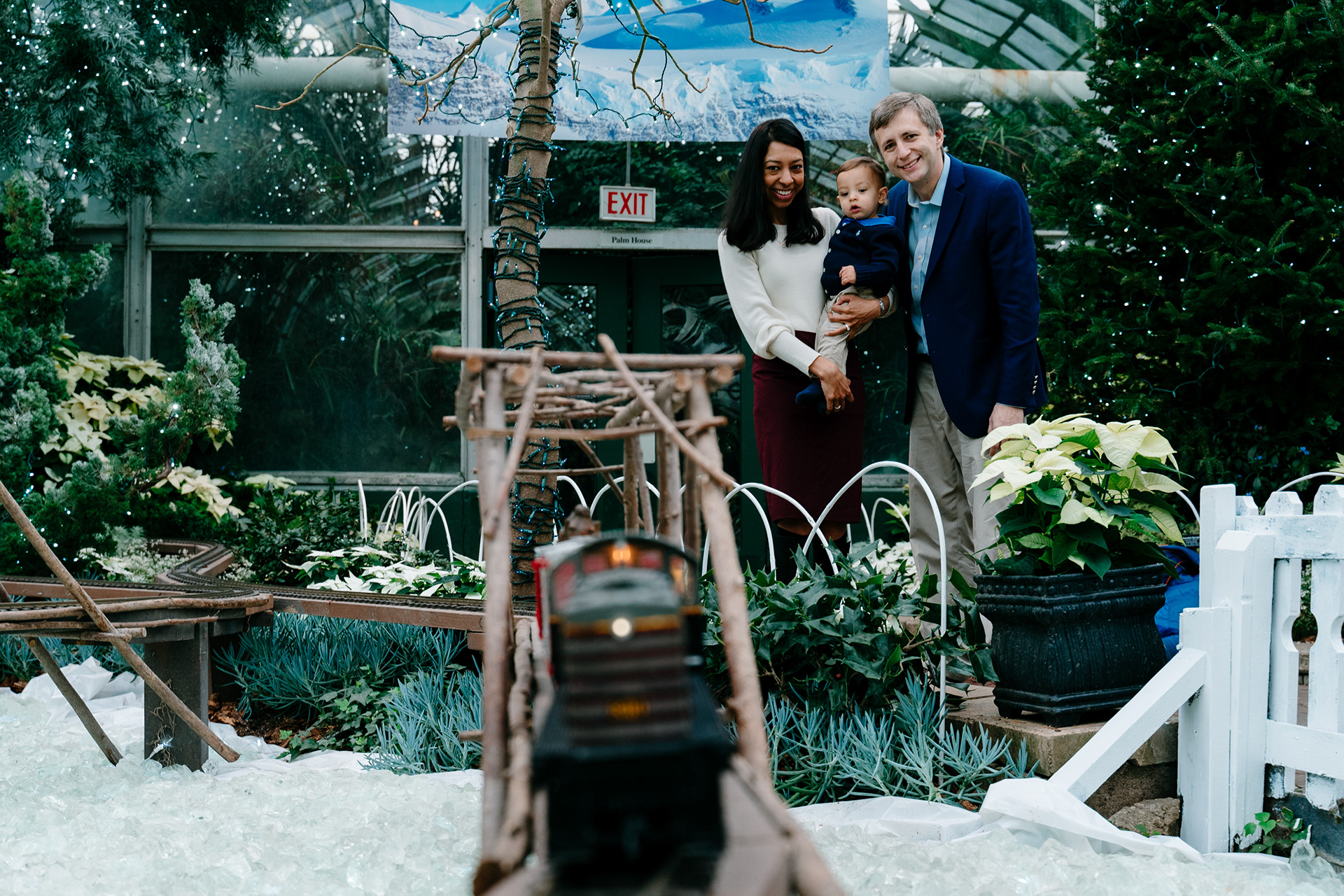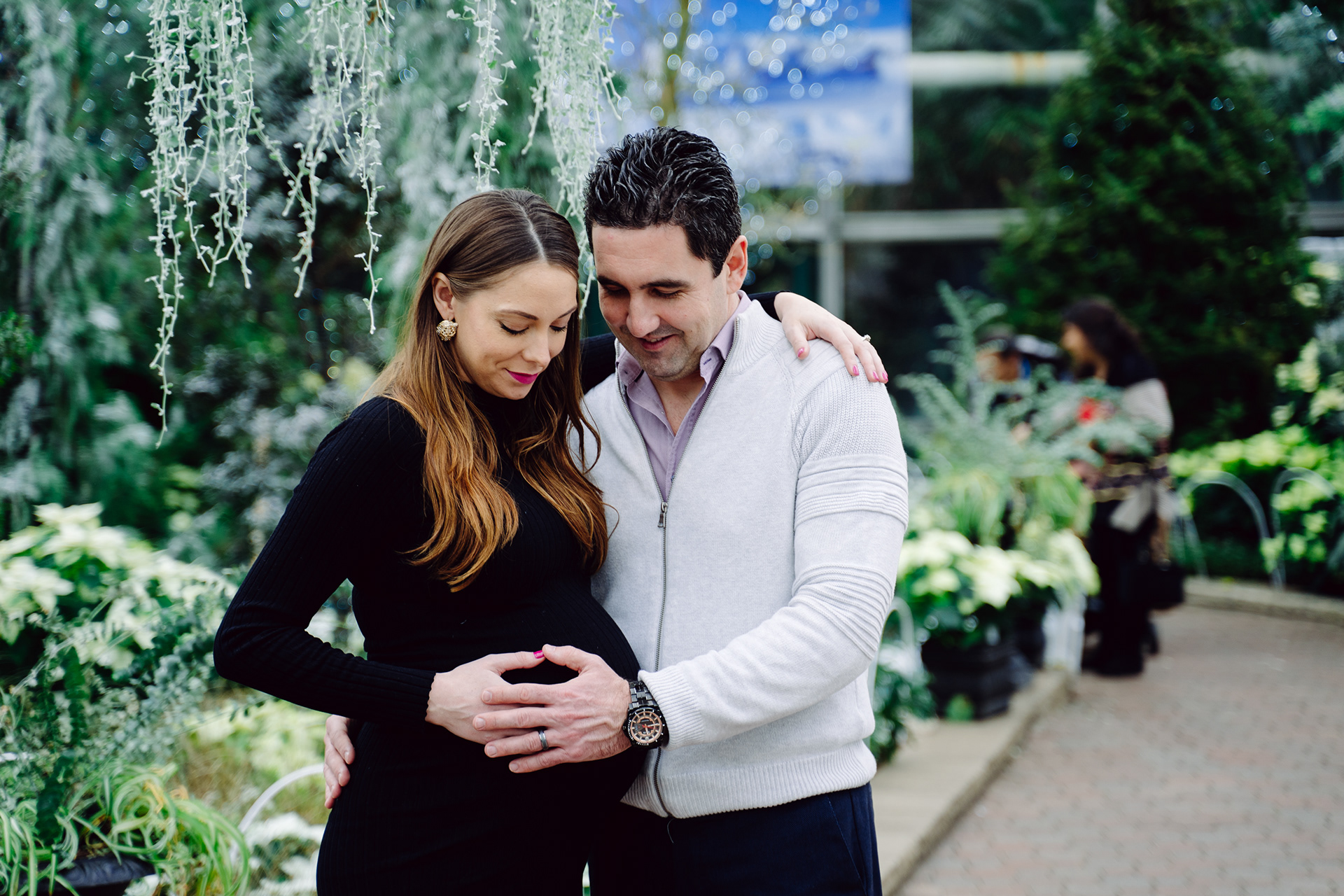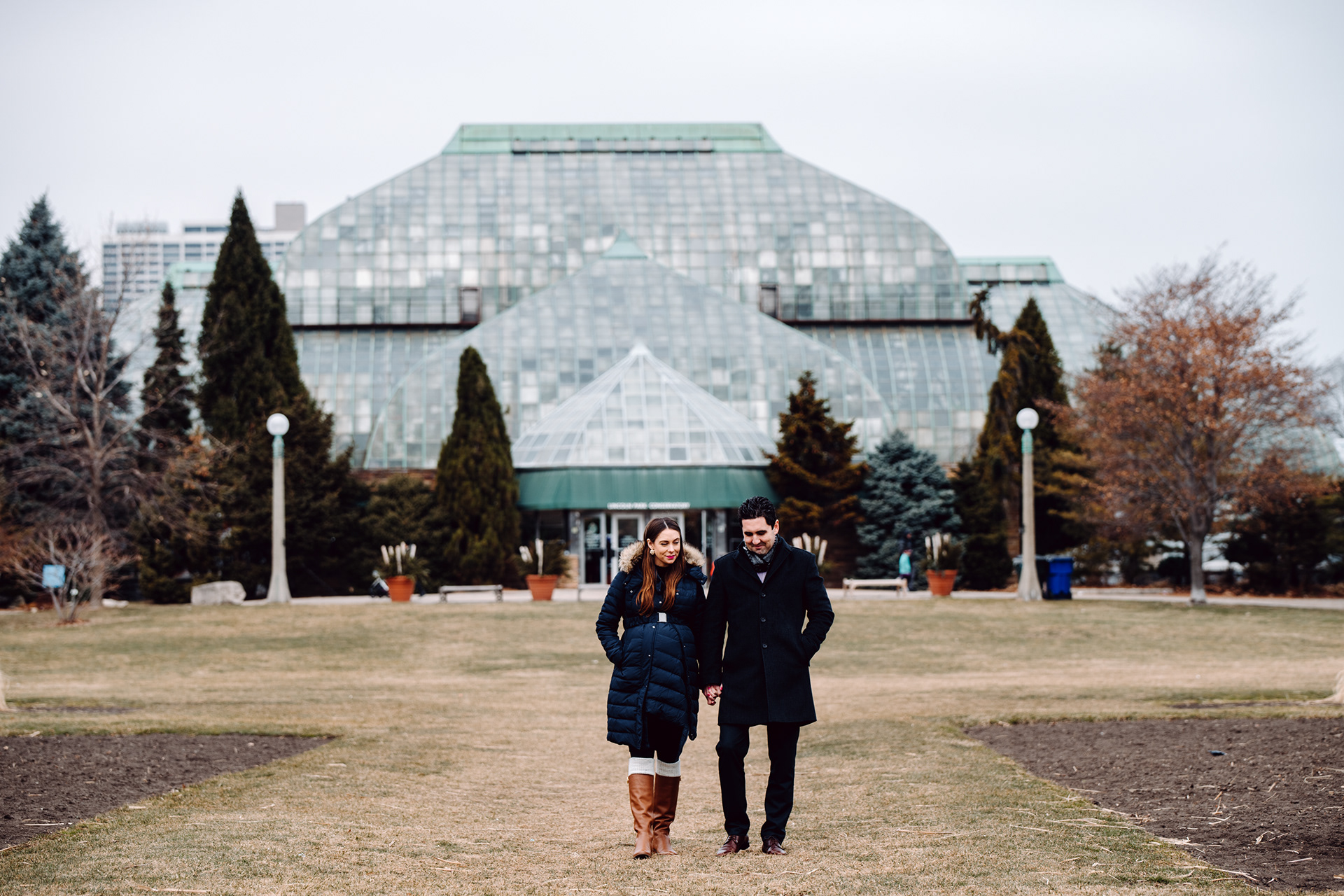 3. Bahá'í House of Worship (Wilmette)
If you live in the north suburbs and you haven't made a trip to the Bahá'í temple yet, put down your phone (bookmark this page, of course) and just go now. You'll thank me later. 

Okay, you're back? Start scrolling again, there's five more places left on our list!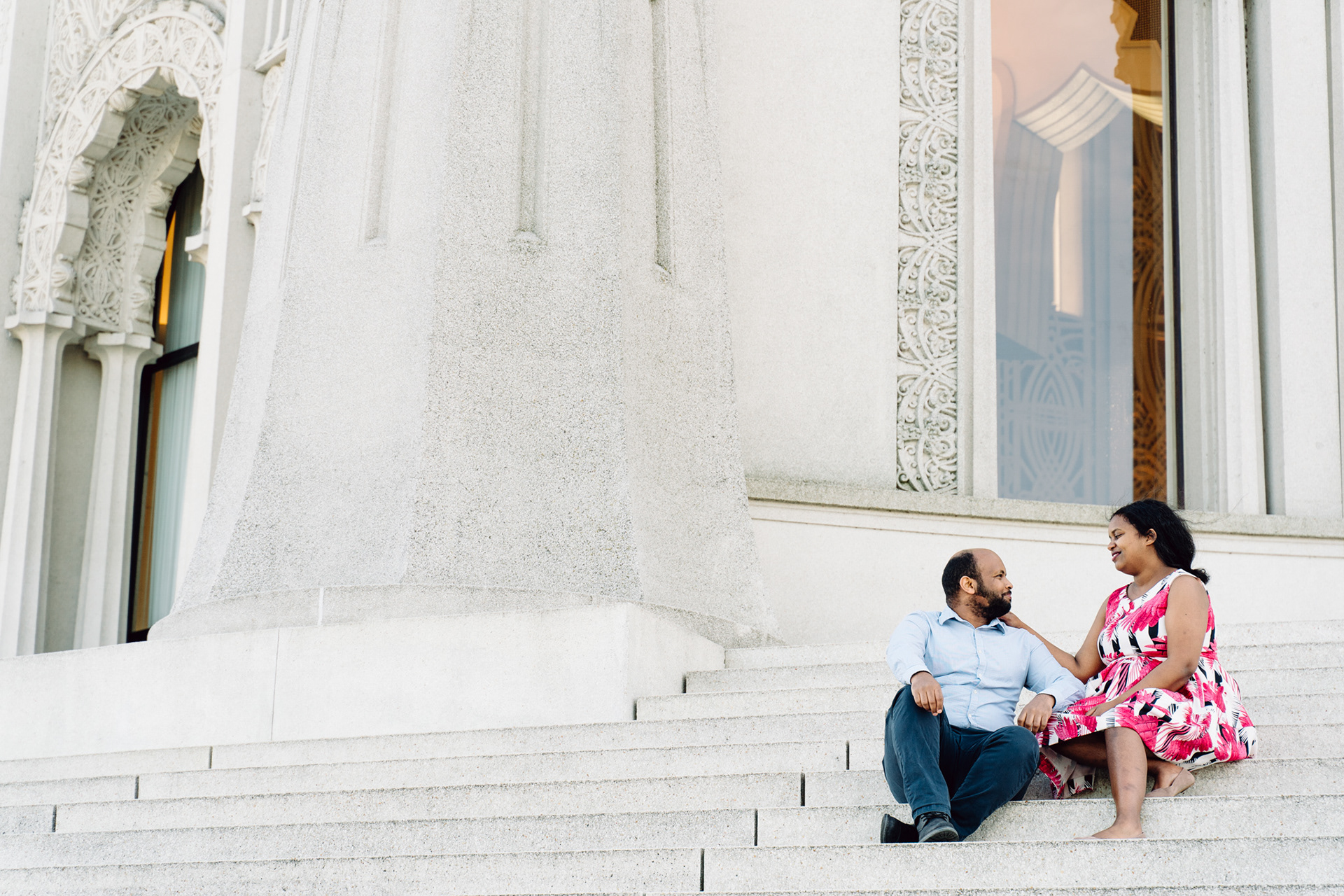 4. Emily Oaks Nature Center (Skokie)
This calm forest/park fills with leaves in the fall, and will make a great backdrop for your holiday card. As a bonus, the autumn leaves are a lot of fun for kids (and adults)!
5. Ping Tom Park (Chinatown)
Just a few minutes drive from the loop, Ping Tom Park is a convenient locations for families on the south and west sides of the city. Between the skyline, river, architecture, greenery, and industrial buildings near the park, there are a lot of "looks" to choose from.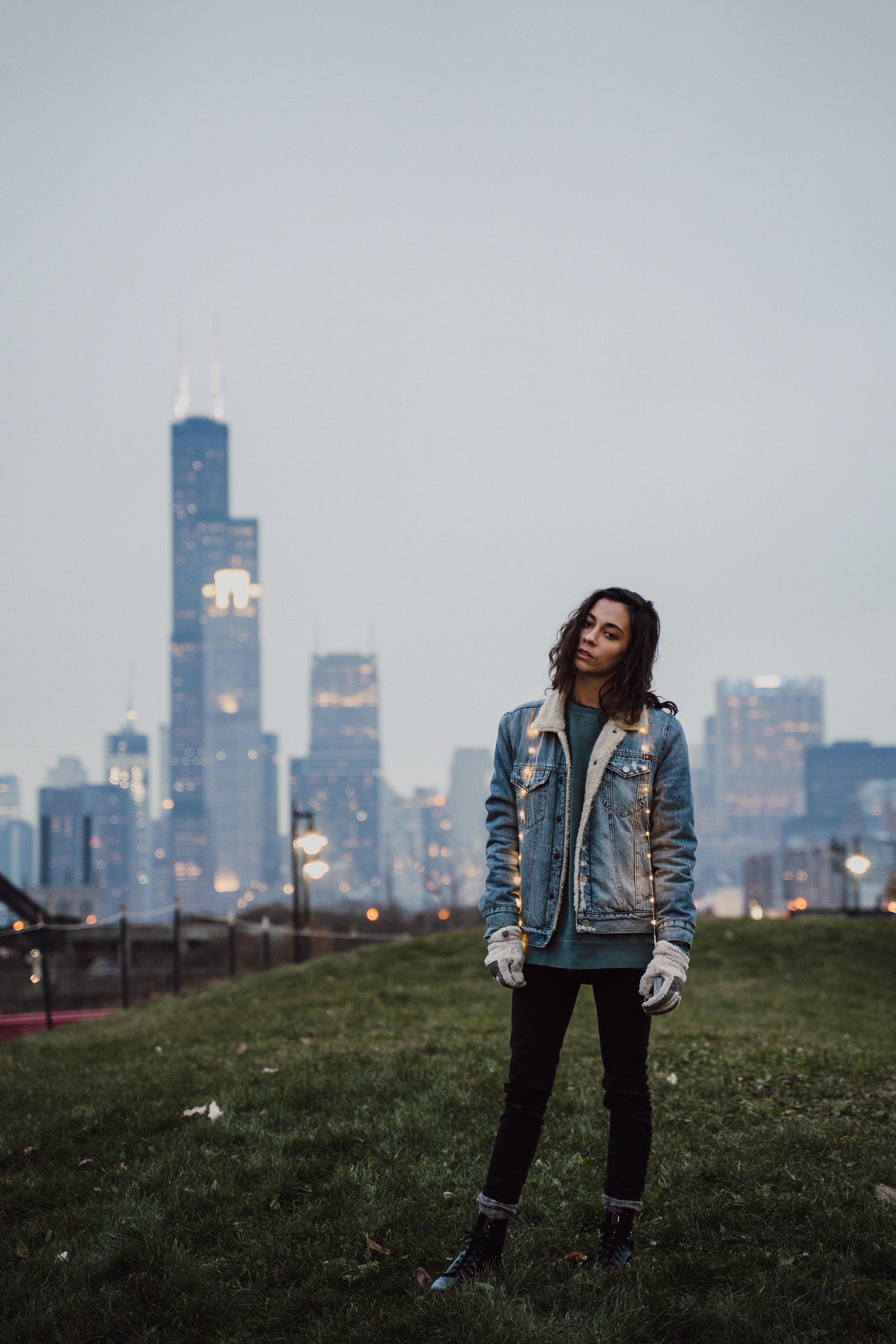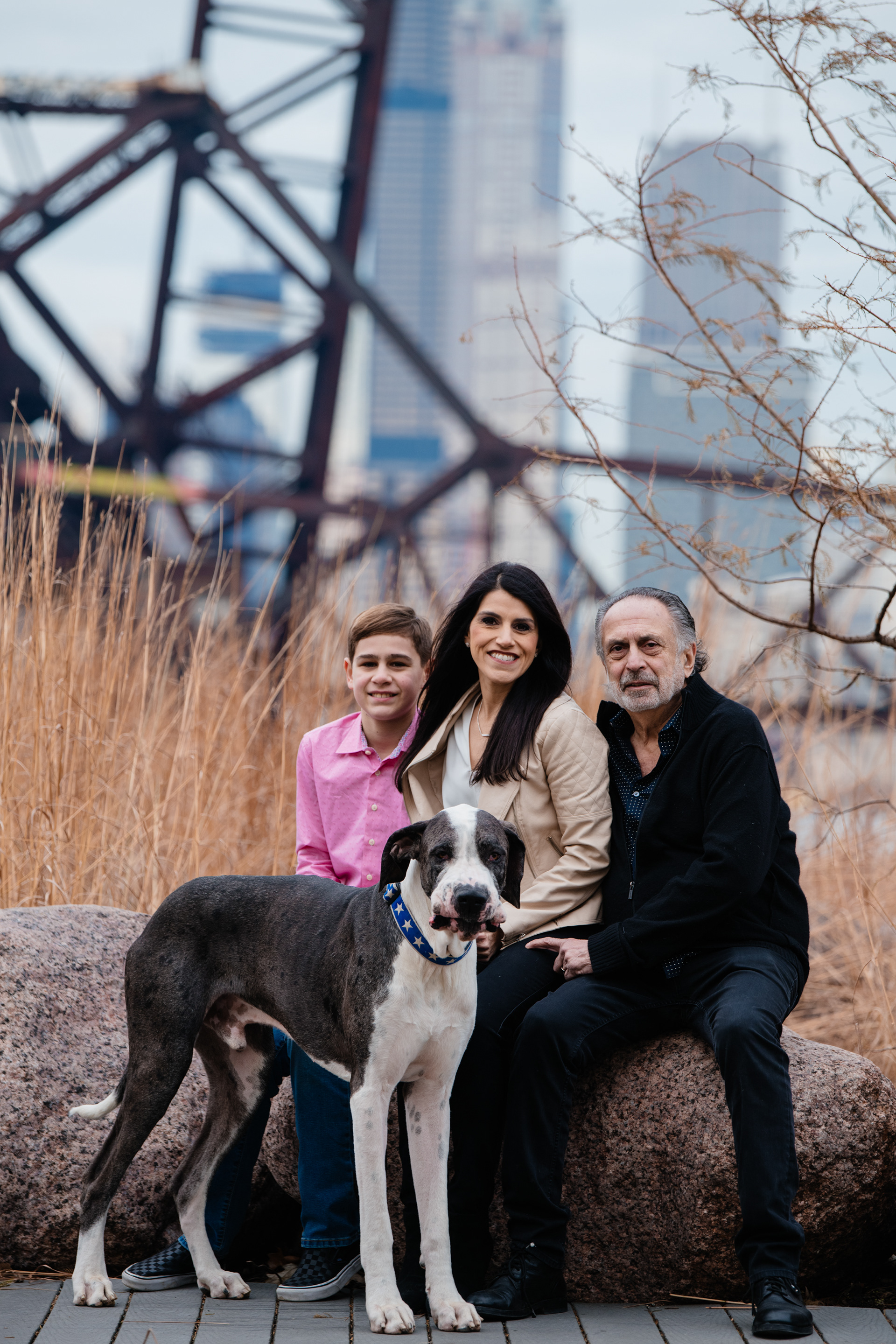 1. North Garland Ct (Chicago Cultural Center)
This road next to the Cultural Center is a gem for getting that urban look. It's hard to guess when the road will have parked cars in the shot, but unless it's rush hour, the road mostly is free from vehicle traffic.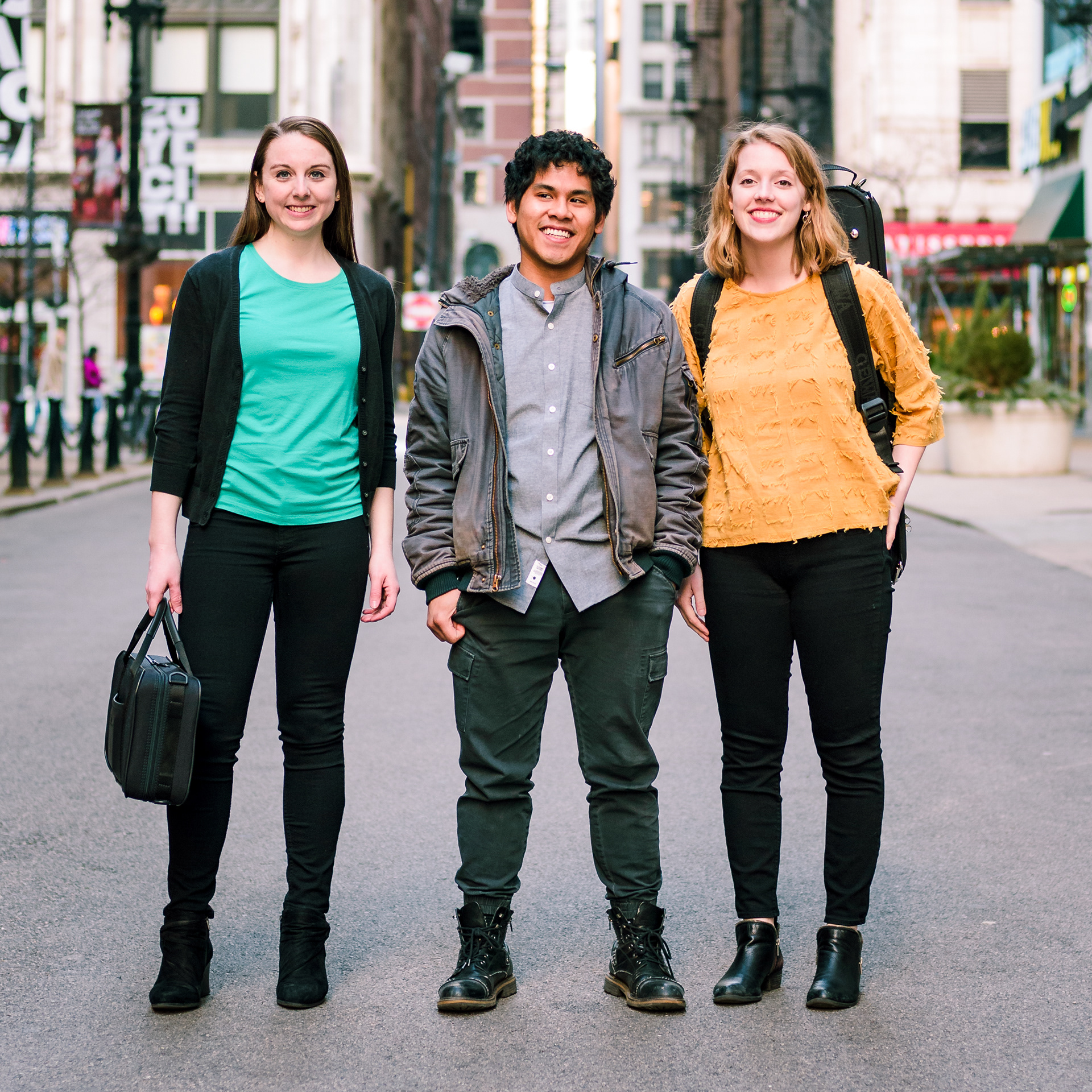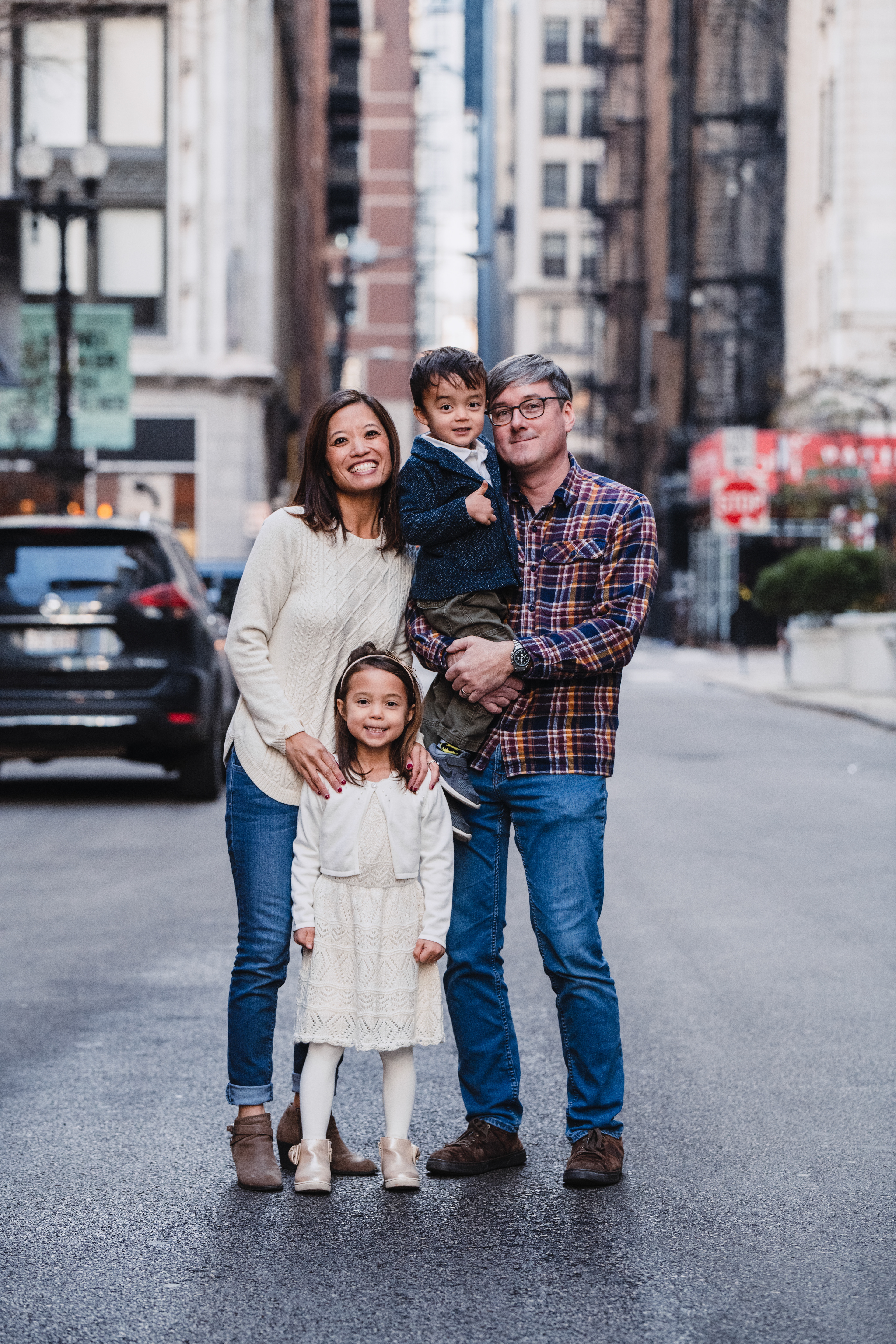 I'm such a fan of the architecture and lights in Chicago's theater district. The glowing signs and bustling traffic are a real contrast to the classic "laying in the grass in a park wearing matching Christmas sweaters" look. 
I like it.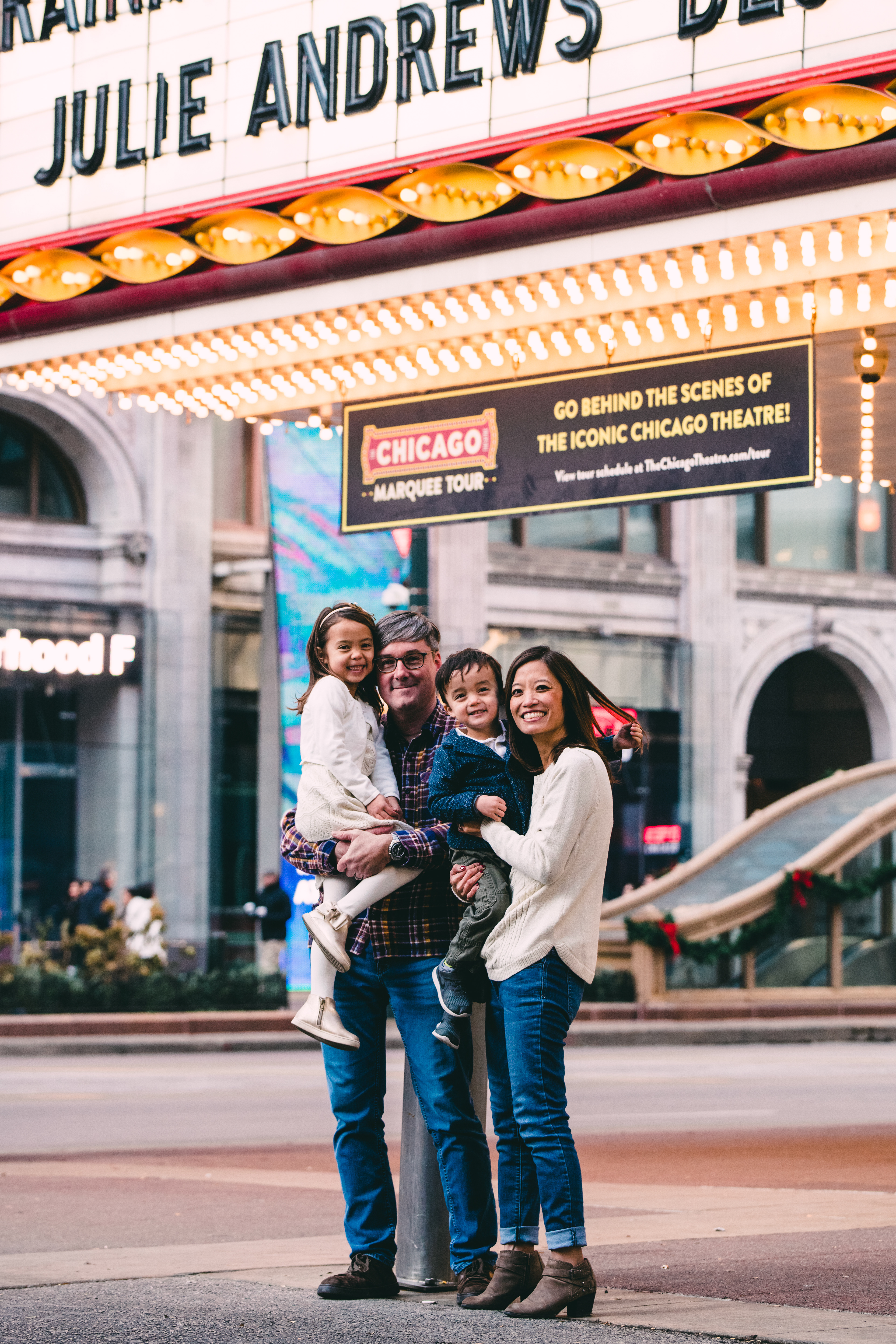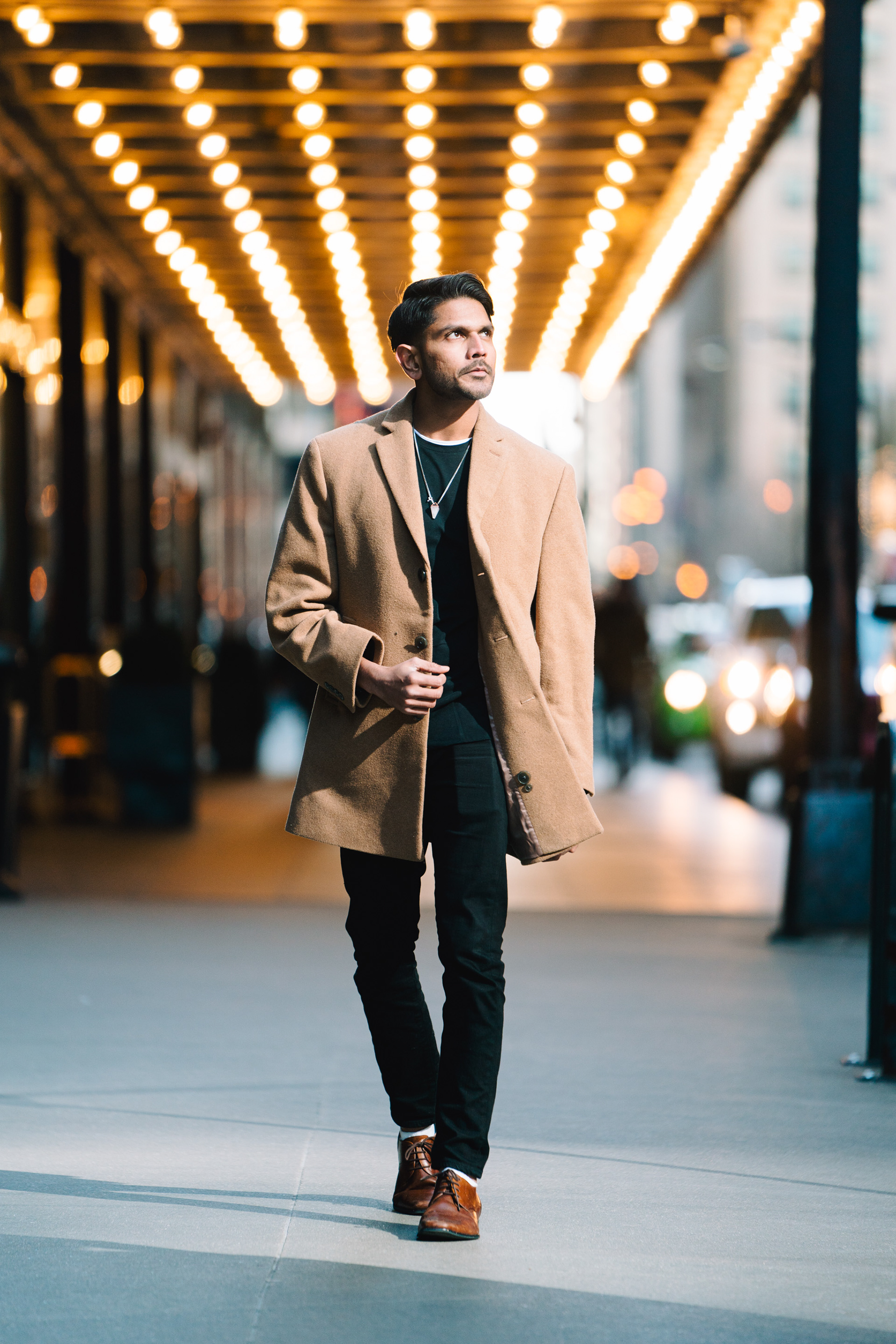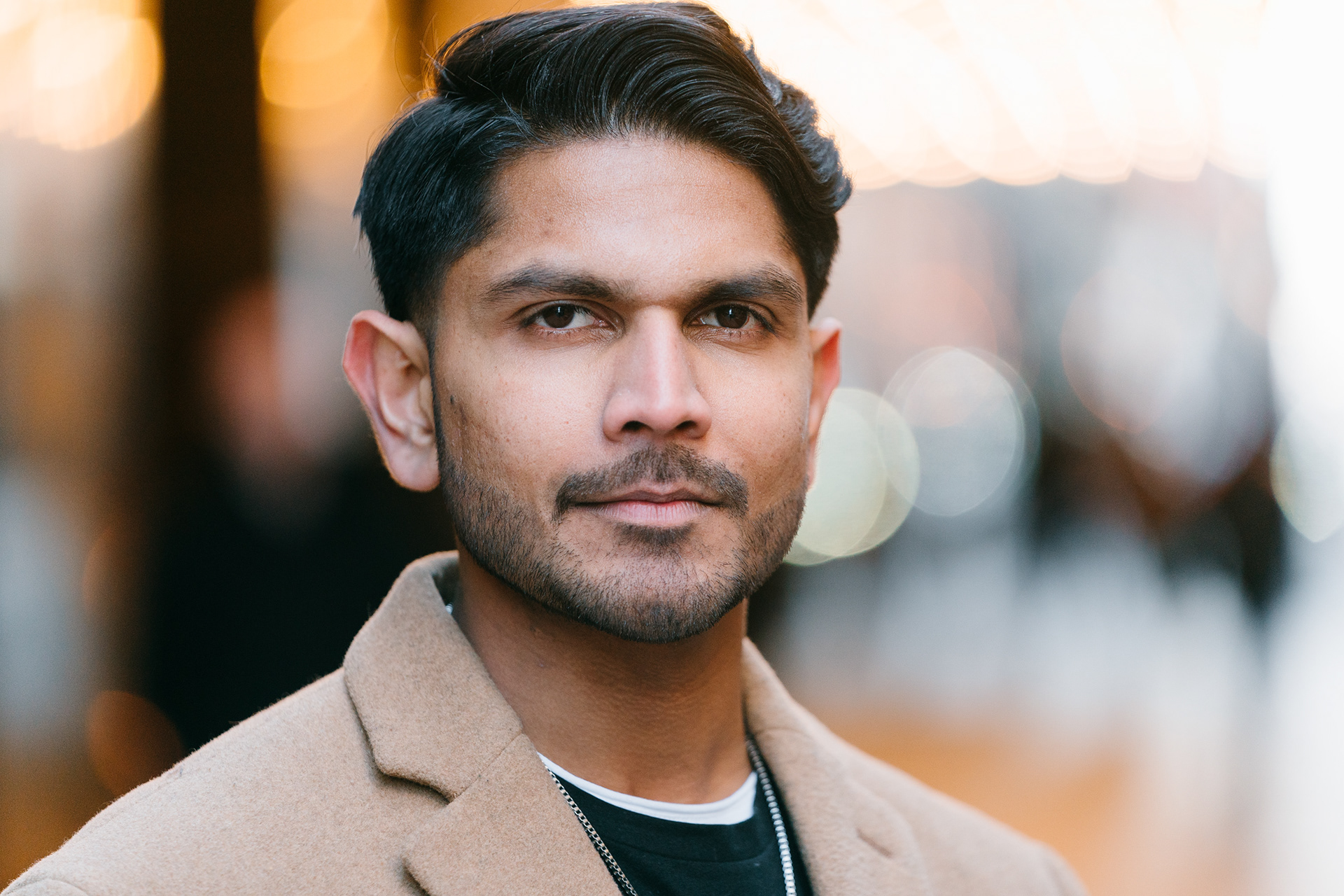 3. South State Street & West Van Buren
It's not an obvious place to take photos, but the L tracks at this intersection make a nice warm urban background. I spotted this place during the photo session featured below -- check out how the orange/gold tones from the L tracks and station match the orange, red, and blue in their outfits.